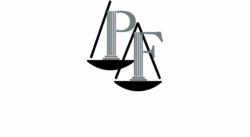 A person who has been seriously injured in an auto accident may face overwhelming medical costs.
New York, New York (PRWEB) December 19, 2012
A fundraiser for Bailey Wind, a high school senior and talented diver who was seriously injured in a recent car accident, was held on Sunday on the Rensselaer Polytechnic Institute campus in Troy, New York. Her friends and teammates in the diving community were raising funds to offset her medical expenses, reported ABC News10. This was a very thoughtful and supportive gesture, said New York auto accident lawyer David Perecman.
"A person who has been seriously injured in an auto accident may face overwhelming medical costs, including costs associated with long-term ongoing rehabilitation therapy. These and other costs can decimate an individual or family financially," said Perecman. "An experienced lawyer can help a person get well deserved compensation, but individuals may require help to pay medical bills and other personal injury expenses in the short term."
Two other students were killed in the accident that left Wind and another student hospitalized with serious injuries. According to ABC News10, the students were leaving a sports event when a speeding Volvo hit the Ford Explorer that was being driven by one of Wind's friends. The Volvo had moved from the far left lane into the far right lane before making contact with the rear of the Explorer. Both vehicles veered off the road.
More than 2.3 million adult drivers and passengers were treated in hospitals for motor vehicle crash injuries in 2009, according to the Centers for Disease Control (CDC). The economic impact was significant: the lifetime costs of injuries related to vehicular accidents were $100 billion in the U.S. each year. Of the people who are injured, many suffer serious injuries that require hospitalization, extensive medical treatment, ongoing therapy and rehabilitation.
As reported by ABC News 10, Wind has frequent flashbacks to the accident. In addition to her emotional trauma, she's had neck and jaw surgeries, has visible cuts and bruises and lost several teeth.
"I wish Bailey Wind a complete and speedy recovery," said Perecman.
The auto accident accident attorneys at The Perecman Firm in New York have helped many people obtain the compensation they deserve following auto accidents in New York. Contact The Perecman Firm at 212-977-7033.
About David Perecman and The Perecman Firm, PLLC:
For the past 30 years, the New York personal injury, medical malpractice, construction accident, and auto accident lawyers at The Perecman Firm, PLLC have handled all types of cases of vehicular accidents in New York. David Perecman, founder of the Firm, has been recognized for his achievements as an Honoree in the National Law Journal's Hall of Fame, in New York Magazine's "The Best Lawyers in America" and The New York Times Magazine "New York Super Lawyers, Metro Edition" for the years 2007-2010. The prestigious U.S. News & World Report ranks The Perecman Firm among the top 20 personal injury firms in New York City for 2011-2012 and 2012-2013.
The Firm has recovered millions of dollars for its clients. Among the more recent victories, Mr. Perecman won a $15 million verdict** for a construction accident (Index 112370/03) Supreme Court, New York County, a $5.35 million dollar verdict*** for an automobile accident (Index 2749/04) Supreme Court, Kings County, and a $40 million dollar structured settlement for medical malpractice (Index 2146/03)****Supreme Court, Kings County.
The Perecman Firm serves Manhattan, Bronx, Brooklyn, Queens, Staten Island, Long Island, Westchester, Upstate NY, Morris County, and Rockland County.
**later settled while on appeal for $7.940 million
*** later settled for $3.5 million
**** total potential payout
"Lawyer Advertising"+
"Prior results do not guarantee a similar outcome."