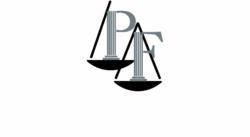 It's great to see these workers get back to their jobs. I wish them all injury free employment.
New York, New York (PRWEB) December 12, 2012
According to Fox Business News, the U.S. Northeast region is gearing up efforts to repair and rebuild after Hurricane Sandy. This may mean construction site injuries will be on the rise. An increase in construction projects in New York, unfortunately, means the potential for an increase in construction accidents, said New York construction accident lawyer David Perecman, founder of The Perecman Firm.
The number of new jobs for electricians, laborers, carpenters and others could increase by 10,000 in New York City alone, thanks to Superstorm Sandy, said Fox Business News.
The storm has been blamed for billions of dollars in damage and other estimated losses, including property damage and lost business. New York, New Jersey and Connecticut were the states hit hardest by the storm. They are seeking a combined minimum of $82 billion from the federal government to make emergency repairs, said Fox News. The money would be used on tunnels, transportation, water systems, power facilities, and other infrastructure.
The U.S. Department of Labor will provide $46.7 million of grant money to New York, New Jersey, Connecticut and Rhode Island for state governments to hire about 5000 workers for clean up jobs, reported Fox News.
"It's great to see these workers get back to their jobs. I wish them all injury free employment. Despite all the safety measures for construction sites, construction work is still one of the most dangerous professions in New York," said David Perecman, the chair of the Construction Accident Committee of the New York State Trial Lawyers Association and yearly lecturer on construction accident law.
"While the majority of construction site injuries are minor and don't result in lost work days, others are more serious. Some require hospitalization while the worst end up being fatal. In any case, it's important to have a lawyer who understands how to deal with the construction conglomerates and their insurance companies," he added.
For more than 30 years, the construction accident attorneys at The Perecman Firm in New York have aggressively helped injured workers and-or their families obtain compensation following construction accidents in New York. Contact The Perecman Firm at 212-977-7033.
About David Perecman and The Perecman Firm, PLLC:
For the past 30 years, the New York construction accident, medical malpractice, auto accident, personal injury, and civil rights violation lawyers at The Perecman Firm, PLLC have handled all types of New York construction accident cases, including building and crane collapses. David Perecman, founder of the Firm, has been recognized for his achievements as an Honoree in the National Law Journal's Hall of Fame, in New York Magazine's "The Best Lawyers in America" and The New York Times Magazine "New York Super Lawyers, Metro Edition" for the years 2007-2010. The prestigious U.S. News & World Report ranks The Perecman Firm among the top 20 personal injury firms in New York City for 2011-2012 and 2012-2013.
The Firm has recovered millions of dollars for its clients. Among the more recent victories, Mr. Perecman won a $15 million verdict** for a construction accident (Index 112370/03) Supreme Court, New York County, a $5.35 million dollar verdict*** for an automobile accident (Index 2749/04) Supreme Court, Kings County, and a $40 million dollar structured settlement for medical malpractice (Index 2146/03)****Supreme Court, Kings County.
The Perecman Firm serves Manhattan, Bronx, Brooklyn, Queens, Staten Island, Long Island, Westchester, Upstate NY, Morris County, and Rockland County.
**later settled while on appeal for $7.940 million
*** later settled for $3.5 million
**** total potential payout
"Lawyer Advertising"+
"Prior results do not guarantee a similar outcome."