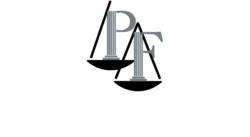 The purpose of medical malpractice lawsuits is to hold professionals accountable while obtaining appropriate compensation for the victims of a negligent health care professional.
New York, NY (PRWEB) April 04, 2013
Approximately 7,000 patients, who were treated at a dentist's clinic in Oklahoma, may have been victims of medical malpractice, according to CNN (3.30.13). As a result of a dentist's unsanitary practices, the patients were possibly exposed to hepatitis or the virus that causes AIDS. "For people already afraid of visiting a dentist, this reporting of major violations of dental safety is not going to alleviate fear," said New York medical malpractice lawyer David Perecman.
An investigation by the dentistry board began after it was alerted to a potential hepatitis C infection from Tulsa dentist Dr. W. Scott Harrington's office, said CNN.
CNN reported that conditions at Harrington's dental practice were so bad that they left investigators "physically kind of sick."
"The purpose of medical malpractice lawsuits is to hold professionals accountable while obtaining appropriate compensation for the victims of a negligent health care professional," said Perecman. "Health care professionals must render care and treatment to patients that other reasonable healthcare providers would have rendered under similar circumstances. In the Oklahoma case, it appears a number of inexcusable and grievous mistakes were made."
According to CNN, other issues were apparent as well. "Unauthorized, unlicensed" employees were using IVs to sedate patients, basic sterilization procedures were not being followed, expired drugs were being used, and needles were not handle properly.
In the official complaint, the state Dentistry Board branded Harrington a "menace to the public health."
"A malpractice case can be brought against a dentist, or other medical professional, who improperly performs duties that result in serious injury to a patient," said Perecman.
Compensation in malpractice cases can include coverage of medical bills and lost wages, as well as damages for pain and suffering. Damages can also be paid for future losses such as future medical expenses and wages.
The complaint filed with the Oklahoma Board of Dentistry in the State of Oklahoma is Case No. 13-005.
Lawyers at The Perecman Firm can provide knowledgeable, aggressive representation for victims of medical malpractice in New York. Contact The Perecman Firm at 212-977-7033.
About David Perecman and The Perecman Firm, PLLC:
For the past 30 years, the New York construction accident, medical malpractice, auto accident, and civil rights violation lawyers at The Perecman Firm, PLLC have handled all types of New York medical malpractice cases. David Perecman, founder of the Firm, has been recognized for his achievements as an Honoree in the National Law Journal's Hall of Fame, in New York Magazine's "The Best Lawyers in America" and The New York Times Magazine "New York Super Lawyers, Metro Edition" for the years 2007-2010. The prestigious U.S. News & World Report ranks The Perecman Firm among the top 20 personal injury firms in New York City for 2011-2012 and 2012-2013.
The Firm has recovered millions of dollars for its clients. Among the more recent victories, Mr. Perecman won a $15 million verdict** for a construction accident (Index 112370/03) Supreme Court, New York County, a $5.35 million dollar verdict*** for an automobile accident (Index 2749/04) Supreme Court, Kings County, and a $40 million dollar structured settlement for medical malpractice (Index 2146/03)****Supreme Court, Kings County.
The Perecman Firm serves Manhattan, Bronx, Brooklyn, Queens, Staten Island, Long Island, Westchester, Upstate NY, Morris County, and Rockland County.
**later settled while on appeal for $7.940 million
*** later settled for $3.5 million
**** total potential payout
"Lawyer Advertising"+
"Prior results do not guarantee a similar outcome."