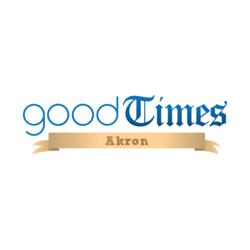 I created this website because this was something I wish I had at my disposal.
(PRWEB) October 05, 2012
Good Times Akron is pleased to announce that it launched on October 1st. The new website aims to be the one stop source of information regarding all daytime and nighttime Ohio events, activities, and restaurant specials happening in the area.
The website was created by Andrew Dunsberry, a US Army Veteran and native of Akron, Ohio. His day job has been working as a Security Contractor for US interests in the Middle East for the past 8 years, during which he deployed to the Middle East for several months at a time. When he came home on one-two month breaks, Andrew noticed a lack of information about things to do in his area. Any information he could find was spread across multiple sites and was sometimes outdated and cluttered with news. Andrew decided to take matters into his own hands—in order to make his time home more enjoyable, and inform fellow Ohio residents about local events in their area.
"I created this website because this was something I wish I had at my disposal to ensure that my time off was spent the best way it could be," said Andrew.
Good Times Akron promotes local Ohio events in the following cities: Akron, Cuyahoga Falls, Fairlawn, Hudson, Kent, Medina, Stow, Tallmadge, and Twinsburg. College students from Akron University and Kent State University will also receive updates about localized events.
The Good Times Akron Team plans to rapidly expand into nearby markets like Cleveland and Canton by the end of the year. They also are currently making the website more "mobile friendly" and plan to pair a Mobile Application with the website. That way, Ohio events will always be at customers' fingertips.
The newly launched website also acts as a marketing tool and advertisement platform for local businesses, organizations, and charities to promote their business and Ohio events. In the near future, premium subscriptions will be offered to businesses wishing to feature their events on Good Times Akron. All of the premium services, which include special event featuring options, are free of charge to all charities and non-profits promoting their special fundraising events. Advertising space, including Custom Digital Advertisements, will also be offered.
Good Times Akron was designed and developed by The Kurtz Graphic Design Company based in Hudson, OH.
For more information, please contact:
Andrew Dusenberry, Owner and Founder
330-475-9728
andrewd (at) goodtimesakron (dot) com