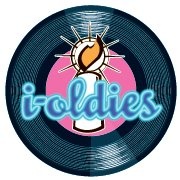 New York, NY (PRWEB) February 22, 2013
iOldies.com (CM2OLDIES, LLC) has announced a substantial increase in their social media following. The popular online music store targeted to the baby boomer crowd now has approximately 30,000 Facebook Likes and the number continues to grow exponentially. The market has been previously untapped with an online inventory of songs catered specifically to the older generation. iOldies dominates a unique sector of the market by offering an innovative online portal where baby boomers can obtain their favorite music and soundtracks via instant download and interact with each other on a social networking site.
With more than 18 million songs available in their online database, customers are able to find the exact songs from their heyday that they know and enjoy. iOldies is targeted to the baby boomer population that comprises more than 79 million people born between the years of 1946-1964. By the year 2030, the number of baby boomers is set to soar to 18% according to statistics from the US Bureau of Labor. This number makes up more than 25% of the US population and with iOldies offering international shipping, their global reach is exponentially larger.
iOldies.com site navigation is simple and straightforward and with the addition of social media integration via the 'Nostalgia Corner' the website is even more enhanced and provides increased user interaction. Although the majority of songs are targeted towards an older generation, there are still new songs from up and coming artists available for download. With songs appealing to all genres and social media access available directly from the website, iOldies.com has profoundly expanded their target market. Their social media reach continues to develop which is evidenced by the significant following of both Facebook and twitter fans.
By offering an easily downloadable product that appeals to almost every member of the baby boomer population, iOldies.com has established a unique corner of the market. As the online industry continues to expand forward and the majority of individuals with immediate internet access, business will only move ahead in the future years. With digital sales far outstripping those of CD's and DVDs, downloadable music is clearly the wave of the future and iOldies.com is right in line to capitalize on this. However for the people with nostalgia who appreciate traditional Oldies CDs, there are wide varieties to choose from as well.
A savvy business model and uniquely innovative market positioning equate to rampant growth for IOldies.com. Their increasing social media following is simply another indicator of many great things to come from the dynamic American online music company.