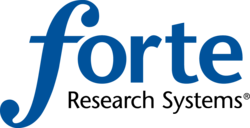 We expect that the OnCore eClinical system will greatly transform the current clinical research enterprise...
Madison, Wis. (PRWEB) May 09, 2013
Forte Research Systems, Inc. announced that Fox Chase Cancer Center has selected the OnCore eClinical solution to support their growing clinical research operations, quality initiatives, billing compliance, and reporting needs. The decision to move away from custom-designed legacy systems that the center had been using came after careful consideration of all the options.
"Fox Chase had been using various homegrown platforms developed for specific user groups," said Kurt A. Schwinghammer, Ph.D., Vice President of the Office of Research & Development Alliances at Fox Chase. While there were several advantages to these systems, Schwinghammer points out that a lack of communication between systems required more manual effort.
"We expect that the OnCore eClinical system will greatly transform the current clinical research enterprise enabling our organization to gather significantly greater detail in relation to our clinical research efforts," said Linda Kish, Assistant Vice President, Clinical Trials Operations. "We can then utilize this detail to greatly improve our scientific, financial and administrative endeavors and achieve this using fewer resources than are currently utilized."
A key motivation for beginning to search for a new system was to improve the flow of data across the enterprise pertaining to participants in clinical trials. This included better communication about scheduled visits and services provided to patients enrolled on research studies to ensure compliance with clinical research billing regulations.
"Our existing systems would not have been able to support the growth we're hoping to achieve with our research programs and the quality improvements we're implementing," said Schwinghammer.
In addition to helping ensure billing compliance, the powerful tools in the OnCore eClinical system for managing study financials were also important to Fox Chase. "We hope that we can use these features to develop an enhanced study budget, achieve a higher reimbursement rate, and use that information to drive future contract negotiations," said Schwinghammer.
Because therapeutic trials are managed through a central office at Fox Chase, the center is transitioning studies to OnCore from the legacy system across the research enterprise based on trial characteristics. Implementing regulatory management functionality within OnCore will be a priority as the center rolls out the system.
After the initial rollout of the new system, Fox Chase plans to utilize OnCore to enhance its customer relationship management efforts for both internal and external research sponsors.
About Forte Research Systems
Founded in 2000 and headquartered in Madison, Wisconsin, Forte Research Systems, Inc. develops and markets clinical and translational research software for better research compliance, patient safety, operational efficiency, and financial viability. The company's flagship product, the OnCore® eClinical solution, has been meeting the needs of academic medical centers, CTSAs, research hospitals, and cancer centers for a dozen years. Now, its proven electronic data capture platform is available as a stand-alone hosted solution for academic researchers, Overture™ EDC. For Research Sites, Site Networks, and SMOs, Forte offers Allegro® CTMS. Forte is also host to the Clinical Research Blog and other resources for individuals interested in excellence in clinical research operations.
About Fox Chase Cancer Center
Fox Chase Cancer Center, part of Temple University Health System, is one of the leading cancer research and treatment centers in the United States. Founded in 1904 in Philadelphia as one of the nation's first cancer hospitals, Fox Chase also was among the first institutions to receive the National Cancer Institute's prestigious comprehensive cancer center designation in 1974. Fox Chase researchers have won the highest awards in their fields, including two Nobel Prizes. Fox Chase physicians are routinely recognized in national rankings, and the Center's nursing program has achieved Magnet status for excellence three consecutive times. Fox Chase conducts a broad array of nationally competitive basic, translational, and clinical research and oversees programs in cancer prevention, detection, survivorship, and community outreach. For more information, call 1-888-FOX-CHASE (1-888-369-2427) or visit http://www.foxchase.org.