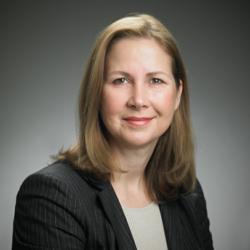 "These abstracts clearly confirm a role of PDT in the treatment of head and neck cancer. The inclusion of our abstracts in this year's IPA's World Congress 2011 is an important accomplishment for our Company." said Carolyn Cross, CEO of Ondine Biomedical
Vancouver, British Columbia (PRWEB) June 06, 2011
Ondine Biomedical Inc (TSX: OBP; AIM: OBP; the "Company"), is dedicated to the development of non-antbiotic anti-infective therapies for a broad spectrum of bacterial, viral and fungal infections. Today, the Company announced that the results of two studies involving Photodynamic Therapy (PDT) have been presented at the 13th International Photodynamic Association World Congress in Innsbruck, Austria. These studies provide evidence of the application of Photodynamic Therapy to treat head and neck carcinoma.
The first study examined the use of PDT in head and neck malignancies. 469 patients with various neoplastic diseases of the head and neck were treated with PDT with follow-up time of up to 250 months. Patients with primary or recurrent carcinoma in-situ and T1 carcinomas responded after one PDT treatment, and 88% remained free of the disease. This study demonstrated that PDT can be effective for the curative therapy of early cancers of the head and neck.
The second study discussed the use of PDT to downregulate MMP-9 gene expression in cell cultures of precancerous leukoplakia and oral squamous cell carcinoma. MMP-9 is expressed by squamous cell carcinomas of the head and neck and is one of the factors responsible for the ability of these cancers to invade into tissue as well as to spread to other tissues. After one treatment of methylene blue PDT, gene expression of MMP-9 was significantly decreased in both the precancerous leukoplakia cells and the oral squamous cell carcinoma cells. This work demonstrated that methylene blue mediated PDT can downregulate proteins that promote the spreading of head and neck carcinoma, therefore potentially reducing the ability of these cancers to invade tissue and spread.
"These abstracts clearly confirm a role of PDT in the treatment of head and neck cancer. The inclusion of our abstracts in this year's IPA's World Congress 2011 is an important accomplishment for our Company as it reflects the high quality of research and the IPA's interest in our technology," said Carolyn Cross, Chairman & CEO of Ondine Biomedical Inc.
The following two abstracts were presented:
Abstract: O008
Photodynamic Therapy Downregulates Matrix Metalloproteinases In Oral Carcinoma
M Biel et al., Ondine Biomedical Inc.
Abstract: O140
Photodynamic Therapy And The Treatment Of Head And Neck Malignancies
M Biel et al., Ondine Biomedical Inc.
About Ondine Biomedical Inc.
Ondine is developing non-antibiotic therapies for the treatment of a broad spectrum of bacterial, fungal and viral infections. The Company is focused on developing leading edge products utilizing its patented light-activated technology, primarily for the healthcare-associated infection (HAI) market. Photodisinfection provides broad-spectrum antimicrobial efficacy without encouraging the formation and spread of antibiotic resistance. The Company is based in Vancouver, British Columbia, Canada, with a research and development laboratory in Bothell, Washington, USA. For additional information, please visit the Company's website at: http://www.ondinebio.com.
About the International Photodynamic Association
The International Photodynamic Association was founded in 1986 and its membership consists of the most prominent international clinicians and scientists involved in performing and researching photodynamic therapy and photodiagnosis. The purpose of the IPA is to promote the study of diagnosis and treatment using light and photosensitizers, to disseminate such information to the members of the IPA, the medical community and to the general public. The IPA organizes an International Congress every two years which is a unique way to sum up research activities in the clinical and basic research of PDT.
Forward-Looking Statements:
Certain statements contained in this release containing words like "believe", "intend", "may", "expect" and other similar expressions, are forward-looking statements that involve a number of risks and uncertainties. Factors that could cause actual results to differ materially from those projected in the Company's forward-looking statements include the following: market acceptance of our technologies and products; our ability to obtain financing; our financial and technical resources relative to those of our competitors; our ability to keep up with rapid technological change; government regulation of our technologies; our ability to enforce our intellectual property rights and protect our proprietary technologies; the ability to obtain and develop partnership opportunities; the timing of commercial product launches; the ability to achieve key technical milestones in key products and other risk factors identified from time to time in the Company's public filings.
###