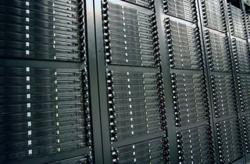 The new servers consume 80% less energy than the pre-existing servers and take up a fraction of the space, yet are ten times more powerful
Scottsdale, AZ (PRWEB) October 18, 2012
One Stop Voice, a leading provider of cloud communications and hosted VoIP solutions, today announced that it has upgraded its servers to next generation models in an effort to become more energy efficient. The new servers consume 80% less energy than the pre-existing servers and take up a fraction of the space, yet are ten times more powerful due to advanced server design.
"Our decision to shift to next generation servers reflects One Stop Voice's commitment to the environment while employing the most innovative techniques possible for our customers," says One Stop Voice CEO Joshua Simon. "Not only do the new servers consume less power, but they enable us to do a lot more with a lot less – something all technology companies should be striving for."
The new servers selected by One Stop Voice were also specifically deployed to handle the company's VoIP platform while optimizing power and performance. VoIP is a method for taking traditional phone signals and turning them into digital data that can be transmitted over the Internet. Cloud communications generally refers to data-center-hosted services that are run and accessed over an Internet infrastructure.
In addition to the company's move to next generation servers, One Stop Voice has experienced record growth and expansion over the past few months. The company also plans to add 5-10 additional employees in the area of sales and development and recently expanded its office space to accommodate this growth.
About One Stop Voice One Stop Voice was founded in 2008 and provides quality low cost VoIP and Cloud Communications as a Service (CCaaS) to companies throughout the country. By replacing traditional phone systems, One Stop Voice adds functionality and increased efficiency from the corporate office to the mobile work force.
For additional information regarding host cloud communications and VoIP services with One Stop Voice please visit http://www.onestopvoice.com/