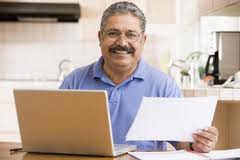 There is still time for e-learning course savings for procrastinating professionals.
Birmingham, AL (PRWEB) December 04, 2012
Outsource Training Online.com, a new source for business related self-study courses for professionals needing annual training hours, has combined its wide selection of content into several discounted training packages for last-minute recertification shoppers.
"Professionals who have put off getting annual training hours, such as engineers, project managers, or human resources, can still save time and money while getting training relevant to their career interests before the year ends. Outsource Training Online has combined many of our individual courses into career-related packages at discounted prices", says Richard Grimes, President, and Owner of Outsource Training Online.
Many professions require annual professional development training to renew their professional certification. While most training must be in the individual's specific profession, a small portion may be in other areas of interest as long as they meet the requirements of the certification board. Most professionals select business-related topics for these optional courses.
Leadership development skills are popular topics of interest closely followed by more project focused content. Strategic planning holds a fascination for some while investigation of work performance is a particular interest for those who are more analytical.
Downloadable courses are popular among busy professionals because they can print the content, study it at their leisure, and then take the online quiz anytime they feel they are ready. These popular courses in combination with secure, online testing capabilities meet the requirements of the Project Management Institute, Human Resources Certification Institute, and the National Society of Professional Engineers for annual recertification credit.
Outsource Training Online can help Human Resource professionals earn credits in General and Strategic Business Management categories.
These are the special training packages that Outsource Training Online offers:

The Confident Leadership Package - $249/16 hours
The It's All about You Package - $149/9 hours
The Performance Package - $149/9 hours
The Analysis Package - $229/14 hours
The Project Package - $129/8 hours
The Strategic Partner Package - $329/21 hours
"I'll rebate 10% on all purchases made before December 25th," Mr. Grimes added.
Founded in 2003 by Richard Grimes, Outsource Training Online.com offers more than just on-line professional recertification training. Outsource Training Online.com can also provide a client with secure, online accessibility 24/7 for just-in-time instruction and testing on compliance, safety, civil behavior, business skills topics as well as positional development training. This includes automated scoring, certificates awarded, records kept indefinitely, and dozens of reports made back to managers all without adding to the human resources or department managers' workload. For more information, please visit http://www.outsourcetrainingonline.com.