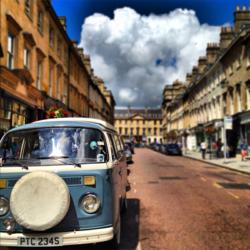 St. Louis, Missouri (PRWEB) May 14, 2013
StreetSmart today announced new leadership—and new offices in St. Louis, MO. Both moves better position the company to continue making communities of all sizes more vibrant, more productive and more inviting.
The move to St. Louis, explains StreetSmart's CEO, Robert Glatz "provides a number of benefits to the firm— the ability to reach customers anywhere in the country in less than 4 hours, close proximity to design and manufacturing expertise, and access to a highly-educated, tech-savvy, workforce." The new centralized location also allows most of the management team and staff to work in the same office.
The new management team will be led by the aforementioned Robert R. Glatz, CPA, Chief Executive Officer at StreetSmart. Specializing in corporate and business development, operations, business strategy, accounting, finance and taxation, Mr. Glatz has been responsible for all aspects of operations, administration and development with several global businesses.
Daniel Justicz, Chief Financial Officer, began his career as an analyst at Morgan Stanley before holding a variety of financial and senior management positions in public and private enterprises. Dan is the longest serving member of the StreetSmart management team, overseeing all company accounting practices and leading financial strategy, planning and forecasting activities.
Thomas Valley, Chief Operating Officer, brings 18 years of experience leading small companies through periods of significant technological change—particularly the adoption and development of new technologies and the related re-engineering of company processes.
Richard (Rik) Goodwin, Ph.D., serves as Executive Vice President-Sales & Marketing. He has significant experience creating and implementing corporate and business unit strategies. Most recently, Rik has developed and implemented strategies for the commercialization of Intellectual Property licenses in the aerospace and defense, and consumer products industries.
StreetSmart's new offices are located at 640 Cepi Drive, Suite C, St. Louis, MO 63005.
StreetSmart is the world's leader in parking sensor management solutions, making communities of all sizes more vibrant, more productive and more inviting.