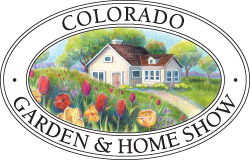 Denver, CO (PRWEB) February 07, 2013
The Colorado Garden & Home Show is an event that Performance Mobility has participated in for the past 6 years. Garden enthusiasts flock to the yearly garden show presented by the Colorado Garden & Home Show. Those who attend the nine-day event have the opportunity to view an acre of exquisitely landscaped gardens, learn the latest landscaping ideas, talk to professional home improvement and landscaping experts, attend educational seminars, landscaping demonstrations, showcase exhibits, and much more. New exhibits are introduced every year. For instance, at this year's event, Performance Mobility representatives will be setting up a booth to offer support.
The Performance Mobility staff will be at booth 239 featuring the brand new 2013 Toyota Sienna with a fold-out ramp conversion by BraunAbility. Performance Mobility staff will be there every day so come down to the Colorado Convention Center to see these vehicles and view a new Performance Mobility brochure.
Along with a chance to meet Performance Mobility staff and see these great handicap vehicles, Money raised from the annual show has also supported projects such as school landscaping, related educational programs, community gardens, and more. Notable projects that received financial support from the Colorado Garden & Home Show include the Historic Rose Garden, the Betty Ford Alpine Gardens in Vail, the Hudson Gardens in Littleton, Western Colorado Botanical Society's "Weddle Native Colorado Garden" in Grand Junction, and a variety of projects at The Denver Botanic Gardens.
The Colorado Garden and Home Show continues through February 17. Stop by the Performance Mobility booth to check out a 2013 Toyota Sienna with the BraunAbility fold-out floor ramp conversion!