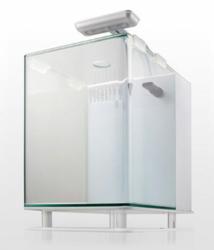 Two lucky winners will have the opportunity to select from a dog, cat, fish, bird, reptile or small pet starter set.
Garden Grove, California (PRWEB) May 01, 2013
Internet retailer PetStore.com is inviting pet lovers to like the company's Facebook page during the month of May for a chance to win one of six pet starter kits. Two lucky winners will be randomly selected June 1 to receive a custom pet starter set of their choice.
"Spring is a wonderful time to welcome home a new family pet, so we thought we'd help make that transition easier for new animal owners," said PetStore.com Chief Operating Officer David King.
There is no purchase necessary to enter the giveaway. United States residents 18-years-old and older need only like PetStore.com on Facebook by May 31 to be eligible. PetStore.com will select two winners in a random drawing of all eligible entries and announce the winners on Facebook June 1.
"Our two lucky winners will have the opportunity to select from a dog, cat, fish, bird, reptile or small pet starter set," said King. "Whether you're welcoming home a finned, furred or feathered friend, we've got a prize pack with all the essentials you'll need to get off to a great start."
According to the 2011-2012 American Pet Products Association National Pet Owners Survey, 62% of U.S. households own a pet, which equates to 72.9 million or roughly three in five homes. The APPA survey also reveals that although dogs and cats are present in more households, pet-for-pet, fish are by far the most popular animal to own with nearly 160 million in the U.S. alone.
Here is a breakdown of the all the prizes in PetStore.com's "New Pet? No Sweat!" Giveaway:
DOG STARTER KIT
– Greenies Treat Pak
– Loving Pets Dolce Diner Food & Water Dish
– Coastal Pet Power Walker Retractable Leash
– Classic Kong Red Rubber Toy
– Quiet Time Maxx Bed
– FURminator Hair deShedding Tool
CAT STARTER KIT
– Petmate Deluxe Hooded Litter Box Kit
– PetSafe Healthy Pet Feeder
– North American Pet Carpet Cat Scratching Post
– Kong Company Wobbler
– Quiet Time Fashion Fur Bed
– Coastal Pet Li'l Pals Slicker Brush
– Coastal Pet Sassy Snag-Proof Nylon Safety Collar with Bell
FISH STARTER KIT
– Innovative Marine 4-Gallon Aquarium Skkye Light Clamp LED Light
– Hydor THEO 50 Watt Heater
– Marina Floating Thermometer w/ Suction Cup
– Cobalt Aquatics Brine Shrimp Flakes Premium Fish Food
BIRD STARTER KIT
– Prevue Pet Products Parrot Cage Starter Kit
– JW Pet Insight Clean Cup Feed & Water Cup
– CareFRESH Natural Premium Soft Bedding
REPTILE STARTER KIT
– Zoo Med Reptibreeze Open Air Screen Cage
– Zoo Med Leopard Gecko Starter Kit
– Zoo Med Leopard Gecko Food Sampler
– Zoo Med Reptitherm U.T.H.
– Zilla Beaked Moss
– Zilla Digital Terrarium Thermometer
– Conceptual Creations Saquaro Shaped Hiding Place
SMALL PET STARTER KIT
– Ware Manufacturing Critter Universe Cage Expanded Unit
– CareFRESH Natural Premium Soft Bedding
– Kaytee Products Forti-Diet Pro Health Healthy Bits
– Super Pet Run-About Ball for Hamsters
– Super Pet Clean Cage Deodorizer Spray
– Ware Manufacturing Medium Bag-O-Chews
– Super Pet CritterTrail Fun-nels E-Z Climbers
"If you've been kicking around the idea of bringing a new pet into the family fold but aren't sure which kind yet, this giveaway is perfect for you," said King. "Our pet experts are always available if you'd like to discuss the pros and cons of pet ownership, plus you'll have plenty of time to research and decide whether you're more of a Fido or Polly person."
To enter the "New Pet? No Sweat!" giveaway, visit PetStore.com on Facebook and click the "like" button. To learn more about pets or shop pet products, head over to the PetStore.com website or call 1-888-9-WEBPETS.
About PetStore.com
PetStore.com is an online-only pet shop founded in 1999. The family-oriented store features 30,000 pet products from 400 popular brands like Purina, Frontline and Zoo Med. PetStore.com stocks most of the popular products found in your local pet store, but sells them for less. There is even a Price Match Guarantee in place to ensure shoppers always pay the lowest price for their purchases. Pet enthusiasts have contributed over 30,000 product reviews to the site which provides shoppers with an unbiased look at all the toys, treats and tanks available for their pets. Flat-rate shipping is available for only $5.99 and orders over $75 ship for free. All PetStore.com products are new with factory warranties in addition to the store's own 60-day money-back guarantee. A team of pet experts provides free technical support and sales advice via telephone, email and on social networking websites.
###