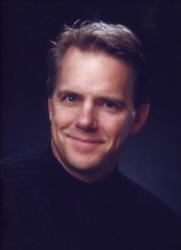 The reputation of a pharmaceutical company is a precarious thing, any negative press about the company or a new medicine can spread like wildfire online.
Salt Lake City, Utah (PRWEB) February 21, 2013
Don Sorensen, online reputation management expert and president of Big Blue Robot LLC, today released an article advising Pharmaceutical companies on how to improve their online reputation. The article addresses how Pharmaceutical companies can take proactive steps to improve their online reputation.
Many companies today view online reputation management as a reactive job of monitoring social media and product reviews and then responding to them to make certain customers know that they care. However, there is a growing trend in the pharmaceutical industry of proactive online reputation management efforts and companies are seeing significant benefits.
"The reputation of a pharmaceutical company is a precarious thing," says Sorensen. "Any negative press about the company or a new medicine can spread like wildfire online, so it's imperative to make the most of all the positive content you do have. It is also important to proactively protect not only the corporate reputation, but that of each drug they represent."
Sorensen points out that because bad news can spread so quickly online, reputation management for drug companies depends on maximizing all the positive content available.
"Positive" content is anything a company wants to show up on the first page of a search, such as an announcement about a new medicine or promising trial results. Maximizing that content so that it is more likely to show up on the first page of a search is a two-step cycle you can repeat endlessly: gather positive content (existing and new), and publicize it.
Gathering Positive Content
Sorensen suggest companies first gather all the positive content the company has about the corporation as a whole and about each drug the company offers. Positive content could include but is not limited to:

testimonials
success stories
results of a survey or trial
case studies
feedback from partners and vendors
certifications and other marks of quality
Continually strive to get more positive content that can be maximized for the benefit of the company's online reputation. Ask pharmacies and doctors for feedback and use lots of surveys and trials for research and data collection.
Publicizing Positive Content
Sorensen advises that once the positive content is in place, the trick is to get the content online in as many places as possible so it shows up in the first page of search results.
Start with a Testimonials page on your website
"A great place to start with a testimonials page is on a corporate website," adds Sorensen. "Publish the positive feedback you've received from customers, doctors, pharmacies, partner companies, and others. Any comments that show your company or specific drugs to be high quality and trustworthy belong on this page. Also incorporate testimonials into your social media strategy with links to this page. Publish them in press releases, articles, and other online and offline materials."
Next, set up a Press, Media, or News page
Sorensen further advises that anytime a company has an announcement or press release to publish it first on the corporate website news page. This way, all other online press releases will link back to the original content on the corporate website as the source of the information. If the company has lots of news or announcements, social media accounts dedicated to sending out this type of information is also recommended.
Third, publish success stories often
Finally, Sorensen suggests publishing success stories. "While testimonials demonstrate doctors' confidence in a company, success stories illustrate how the company's drugs helped an individual struggling with a problem," says Sorensen. "They build a company's online reputation with the power of storytelling, while appealing to a different segment of your target audience."
A company can further maximize their success stories by dedicating a page on the corporate main page to these stories, only publishing short blurbs with a link to a different website completely devoted to success stories. That way the positive content takes two spots on a search engine results page. An additional social media account dedicated to sharing these stories can also be beneficial.
"There are plenty of other ways to maximize positive content for your drug company's online reputation management, but these are the basics, and are applicable to any company," concluded Sorensen. "Maintain good search rankings and press with these pharmaceutical online reputation management techniques."
The article can be viewed in full at http://www.bigbluerobot.com/corporate-reputation-management/pharmaceutical-reputation-management.
Additional information on Sorensen and his services can be found at http://www.BigBlueRobot.com. Sorensen also recently finished a YouTube video with Online Reputation Management Tips.
About Don Sorensen
Don Sorensen is a recognized authority on online reputation management whose expertise and insights have most recently been featured in the New York Times, CIO.com and numerous other industry publications. His more than 25 years of corporate communications and marketing experience for companies including Novell, Hewlett-Packard, IBM, Intel, Netscape, Sun, AT&T, and AOL, are the foundation upon which he built Big Blue Robot, a leader in the online reputation management industry. A frequent presenter on corporate reputation management, his most recent speaking engagements include appearances at the Direct Selling Association, the National Conference on Student Assessment, and the Association of Test Publishers. His book "Online Reputation Management: Corporate & Personal" was published this year and is available through Amazon, an addition to his numerous academic articles. He holds a Communications Degree from Brigham Young University and is a published academic author.
About Big Blue Robot
Founded in 2003, Big Blue Robot (http://www.bigbluerobot.com), works with corporations and their executives around the world to improve, protect, repair and manage their online reputations. Big Blue Robot has developed state-of-the-art online reputation management strategies for companies doing business around the world, including USA, Germany, Canada, New Zealand, United Kingdom, United Arab Emirates, and France. During the past nine years, Big Blue Robot has helped numerous companies fix their brand reputation and online reputation problems.