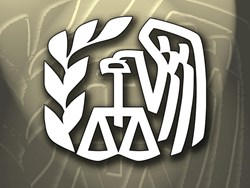 Los Angeles, California (PRWEB) May 17, 2013
Everyone who comes up against a stiff bill in back taxes wishes there was a way to cut the bill down to a reasonable size. There are many tax relief and tax resolution services that can claim they gain their clients 'pennies on the dollar', which means that a compromise can be reached so that the client only pays a small portion of the original tax bill to the IRS. Well, Sherri Gastelum, CEO of Platinum Tax Defenders, says that it is indeed possible to save a client more than 90% of their tax bill.
The client can't be mentioned by name, because that would be a violation of privacy. However, a Platinum Tax Defenders specialist says that they were "amazed and grateful" to receive a huge reduction in their tax bill. The original amount came to $7,000, and the paid amount (as of May 13, 2013) was $656.
The nature of tax relief is to get a clean, fresh start with an IRS tax bill, and that has been accomplished. Nor is that the only client who was allowed to settle for a small amount. In the same month (on May 7, 2013), another client had a $16,000 tax bill settled for $3,000. This amounts to a little over an 80% tax savings.
The reason why the Platinum Tax Defenders quotes a sizable reduction on a tax bill on their website ("Offer in Compromise (OIC) Settlement Rate of $0.15 on the Dollar"), is because Sherri Gastelum wants to give an accurate overall picture of real results that can be gained. If the two clients' results were averaged, the payment would come out to just around 15%.
Every person's tax relief need is different, but clients should know that if they attempt to work out an Offer in Compromise with the IRS by themselves, the IRS requires a $150 no-refund deposit along with an initial payment to accompany Form 656-B. Also, the IRS suggests a 20% initial payment to be sent, without any agreement reached. Platinum Tax Defenders suggests that this puts the decision-making ability into the hands of the IRS, instead of allowing the taxpayer to come to an agreement that works for everyone.
Sherri Gastelum, CEO of Platinum Tax Defenders, leads a team of at least 10 professionals in providing tax resolution and tax relief. Sherri's marketing degree was gained at the University of Louisiana, and she is a board member of The Entrepreneurial Institute. Other PTD specialists range from a tax attorney, to experienced CPA's, to a former IRS agent. For a free, 30-minute consultation or just to get more information about Platinum Tax Defenders, call 1-877-668-1807 or send an email to info(at)tax-resolution(dot)me.