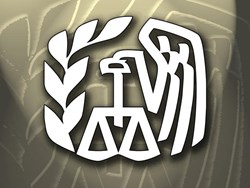 Platinum Tax Defenders helps business owners and individuals to take advantage f every tax dredit available to them 1-877-668-1807
Los Angeles, California (PRWEB) April 06, 2013
Platinum Tax Defenders: nearly every taxpayer has heard of deductions for charity and the standard deduction before itemizing expenses, but what about the ones people commonly miss? Sometimes, suggests Platinum Tax Defenders (and Kiplinger), taxpayers can get anxious about audits or underpayment on taxes when they should be concerned about the deductions that they have missed. The demands of self-employment often keeps people from spending adequate time researching deductions. Especially in self-employment situations, Platinum Tax Defenders suggests that a tax resolution firm can help taxpayers obtain tax relief (or back tax help) by claiming legitimate deductions that have been overlooked.
1. State Sales or Income Tax. Per a March 13, 2013 article (The Most-Overlooked Tax Deductions) in Kiplinger, people sometimes forget what's current and what's not. Depending on old information saying that the state sales tax is no longer deductible can cost, since it was reinstated retroactively for 2012 and 2013 taxes. Those without state income tax can still claim state sales tax, possibly saving hundreds of dollars – especially in big-ticket items like houses and boats. Private airplanes can possibly work as a business expense, too.
2. Stock market dividends. Plowing back dividends into buying more stock can save on taxes. To avoid "double taxation", Kipinger advises looking up the amount of reinvested shares.
3. Job-related costs. Americans have been spending more time looking for work than ever, in the last few years, and that can be deductible. Job.com passed on statistics from the US Department of Labor, saying that Americans spent more than twice as many weeks job-searching in 2010 as in 2007 – 20 weeks instead of 8.5. Deducting mileage spent on driving to interviews, miles driven to a new home to cut down on commute time to the new job, overnight expenses for an early interview, and cab fares can all qualify. Don't forget the big city costs of parking and toll booths. (Also, National Guard members should add on travel costs for meetings or drill practice, especially overnight stays that are 100 miles away from home.)
4. Self-Employment Costs. Within the dream of looking your boss in the mirror is the harsh reality of paying your own Medicare and Social Security costs on Schedule SE, and Schedule C. Business owners who have obtained retirement age can mark off Medicare B and D, outside of the 7.5% AGI test or itemization. Also, unless your health insurance is covered by your current employer or your spouse's company, health insurance premiums can be a deduction. Accounting Today says not to forget that part-time income still can count, besides any part-time or full-time jobs in which the employer pays half of the taxes. It may be necessary to pay quarterly estimated taxes so there's no balance due at the year's end. The Golden Rule for SE deductions is whether or not they are "ordinary and necessary" to your industry, or SE in general.
5. Debt Costs. Whether it's your child's student loan interest (or yours), mortgage interest, or private mortgage insurance premiums for those making a low down payment, all these can qualify for some tax relief. The IRS is allowing student loan interest up to $2,500 for the life of the loan, whether or not there were extra payments, to qualify. Even refinancing points can be a monthly qualification throughout the life of the loan, says Money MSN.
6. Child Costs. Children can be costly, so an immediate $1,000 can be taken off for each dependent child, unless your AGI is $75,000 (as a single) or $110,000 (for a couple). Don't forget adoption debt, and child care expenses.
7. Retirement Costs. Besides houses, retirement can cost a bundle. Standard IRA's can still allow room for deductible contributions until April 15th, but Simple and SEP IRA contributions can stretch out until October, if you file an extension. Also, IRA inheritances can have estate tax deductions, says Kiplinger, if the account is big enough to require estate taxes.
Since the tax code measures in the thousands of pages, it's easy to mix good deductions. Some save a little that can add up to a lot, and some can be quite a chunk. For instance, it may come as news that even disasters can be deductible, and that fees related to legal or accounting issues having to do with taxes can also be deducted. Platinum Tax Defenders suggests that back taxes are an excellent reason to pull in professional help, perhaps from a tax resolution firm, so that no deductions are ignored, or tax relief via affordable payment plans overlooked.
Platinum Tax Defenders has a dedicated team of 10 professionals (including tax attorney s, CPA's and former IRS agents) with a ten-year track record of stopping bank levies and removing tax liens. Most initial consultations range from 20 to 45 minutes, in which a qualified tax resolution professional can examine the specifics of the situation and offer strategies for dealing with the IRS.
For more information from Platinum Tax Defenders on stopping property seizure and getting help with back taxes, call 1-877-668-1807 or visit tax-resolution.me.