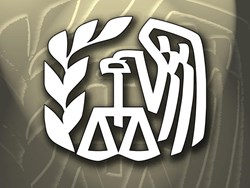 Platinum Tax Defenders helps business owners and individuals to take advantage f every tax dredit available to them 1-877-668-1807
Los Angeles, California (PRWEB) April 11, 2013
Ever since the IRS changed Form 4868 to a permanent six-month extension on filing tax returns, more people have filed the form with a sign of relief. Tax extensions just for businesses hover well over 5 million per year, according to the IRS and Filelater.com. Personal tax extensions number over 10 million annually, ever since 2009. However, getting more time to file does not mean more time to pay, at least without penalties. Platinum Tax Defenders suggests that those needing back tax help may want to consider consulting with a tax resolution services, so that penalties and interest don't end up costing taxpayers hundreds of wasted dollars.
One of the IRS tax tips in 2011 pointed out information that is still relevant today. One, that filing the return, even with a partial payment, is preferable to just not filing. Many people do this, but the IRS is much more lenient with those who make an effort than with those who just avoid. This makes the IRS suspicious that there is something to hide, and one of the common 'red flags' for tax return review is that a person doesn't file either a tax return or an extension, if they have owed on prior returns.
Second, e-filing an extension is a positive way of saving time and effort, especially if there is nothing owed. The IRS does not tend to worry about those who normally don't owe money, so people who file extensions expecting a small repayment can rest easy – there are no red flags with just filing an extension for those who don't owe. E-filing is also handy, because the IRS will electronically acknowledge that they have received the extension request. Nor does the IRS require a reason to file an extension.
If a small amount of money is owed, the extension request can still allow for payment to be made via electronic funds withdrawal. (If the IRS owes money to the taxpayer, it is necessary to file the return so that the funds can be electronically routed to the bank account, upon IRS approval of the return.)
One of the big 'cons' of extension neglect is the late-filing penalty of 5% per month on the amount owed, says the IRS. Since this is less than most credit card charges on overdue balances, this may not be an incentive to file the taxes, but Platinum Tax Defenders warns that any neglect to pay current year tax balances will greatly hinder any negotiations or tax relief options open to taxpayers who qualify for the Fresh Start program. In the case of property liens taken out on back taxes owed, it's possible to get a lien withdrawal, but only after the balance has been paid – and only after the taxpayer remembers to request the lien withdrawal. It is possible to obtain a lien withdrawal after an Installment Agreement has been reached, but only for those owing $25,000 or less, and after the taxpayer makes several 'good-faith' payments. Small businesses owing $25,000, with less than $10,000 in liabilities, also only have 2 years to pay.
Filing an extension, even if there is an amount owed, automatically cuts down on interest and penalties. Though compounded daily, the annual 3% interest rate and .5% monthly penalty for late payments made between April 15th and October 15th can be workable, depending on the amount owed. Not even those working or residing overseas get a completely free pass on extensions. If an amount is owed, it's still owed by April 15th. Otherwise, overseas taxpayers (including military members) from the US generally have until June 17th to send in paperwork. This is longer than the 15-day automatic extension given to those who have suffered through a natural disaster, who only "have until April 30 to file and pay". Platinum Tax Defenders encourages taxpayers owing back taxes to research tax resolution firms that can help negotiate unresolved cases, especially if there is an inability to pay the full amount and no extension has been filed.
Platinum Tax Defenders has a dedicated team of 10 professionals (including tax attorney s, CPA's and former IRS agents) with a ten-year track record of stopping bank levies and removing tax liens. Most initial consultations range from 20 to 45 minutes, in which a qualified tax resolution professional can examine the specifics of the situation and offer strategies for dealing with the IRS.
For more information from Platinum Tax Defenders on stopping property seizure and getting help with back taxes,, call 1-877-668-1807 or send an email to info(at)tax-resolution(dot)me.