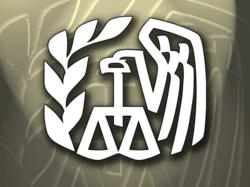 Platinum Tax Defenders are expert tax resolution company offering assistance to taxpayers in need of tax resolution services. 877- 668-1807
Los Angeles, California (PRWEB) December 09, 2012
Audits occur for many reasons, and sometimes for no reason at all. Even when tax returns have been filed correctly and on time, being audited can be a terrifying process. Platinum Tax Defenders is arming taxpayers with critical information about about back taxes and the auditing process, especially with the tax season fast approaching they are offering free phone assessment to help individual plan a less worrisome and stressful process.
IRS auditors are always looking for mistakes, even honest ones. Platinum Tax Defenders begins by reviewing tax returns and correcting even the slightest of inconsistencies. Further, with one of their tax attorneys on hand during the interview, taxpayers can't be bullied by over-zealous auditors.
Unfortunately, however, audits also tend to spill over into multiple years of past tax returns, requiring a great deal of time and energy to sort. Platinum Tax Defenders will ensure that all the necessary documents are available and in the appropriate order, putting the evidence in plain site, and giving the IRS little recourse to take it any further.
In more serious circumstances, auditors may demand that the audit take place at a taxpayers home or office. This adds even more pressure to an already uncomfortable situation, and leaves most people feeling like their number is up. But even if there is an issue that needs to be addressed, the auditor can be assuaged with a cohesive plan to get it taken care of. With the professional advice given by the tax resolution experts at Platinum Tax Defenders, taxpayers can avoid surprises that leave them tongue tied, and resolve any issues before they result in costly fines, or worse, wage garnishments and frozen assets.
For those that have not received the dreaded notice that they are about to be audited, but fear that it may be right around the corner, Platinum Tax Defenders can help resolve issues before they arise, and help with back taxes with programs like Offer in Compromise, allowing taxpayers to settle for less than what is owed, and move on to a more confident financial future.
Taxpayers no longer need to bare the overwhelming burden of unpaid taxes, or fear being audited because of a poor economy. Platinum Tax Defenders offers real solutions, and empowers regular citizens to make smart decisions about their financial futures.
Platinum Tax Defenders are experts in tax negotiation, offering a wide range of tax resolution services for individual taxpayers and small business owners. With over ten years of experience representing clients in negotiations and settlements with the IRS, they help regular citizens avoid significant fines and even foreclosures, by facilitating penalty abatements, lien subordinations, restructured payment plans, and the release of bank levies and garnished wages.
For more information about being audited, or to schedule a free consultation regarding any other concerns about tax debt relief, Call 877- 668-1807 or visit
http://www.tax-resolution.me
Tusana Web Design & Internet Marketing