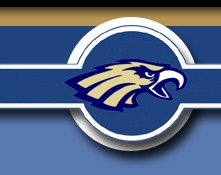 the school had been saving money for 3 years and he was currently waiting on the final results of a fundraiser, hopefully they would have enough money to make the long awaited changes to the their children's play area
Sweetser, Indiana (PRWEB) April 09, 2013
The children that attend Sweetser Elementary came back from Spring Break to a wonderful surprise, new playground equipment!
Nijaul Drollinger, the Principal at Sweetser Elementary, first contacted American Parks Company in December of 2012 seeking information regarding playground site design, pricing, and installation timeframes. "Upon first contact with Mr. Drollinger we were very excited to make this project a reality" said Marc Parker, Vice President of Marketing, American Parks Company. Drollinger said the school had been saving money for three years and he was currently waiting on the final results of a fundraiser, hopefully they would have enough money to make the long awaited changes to the their children's play area.
The want became a reality in mid-January. Sweetser Elementary had successfully raised enough money to afford a new commercial play structure designed for children ages 5-12. Sweetser Elementary chose a structure named Walnut Ridge, a perfect fit for little bodies with energy to burn. The Walnut Ridge is designed to focus not only on physical and functional play, but on upper body fitness as well. Half of the play components of the Walnut Ridge are climbers. Drollinger signed a proposal in mid January and requested the new structure be installed while the children were on Spring break. The children of Sweetser Elementary now have a new and exciting piece of play equipment that will keep them busy for many years to come.
About Sweetser Elementary
Sweetser Elementary is one of three elementary schools in the Oak Hill United School Corporation. The elementary schools are located in the three communities which comprise the Oak Hill United School District - Converse, Swayzee, and Sweetser.
Sweetser Elementary has an enrollment of 314 students in grades Kindergarten, third, and fourth, and a staff of 20 certified faculty members and 21 support staff personnel. Class size ranges from 20-27. It is a staff that is made-up of a unique mixture of young as well as veteran teachers, all of whom share a genuine concern and dedication for the education and well-being of each and every one of our students. – Source http://www.ohusc.k12.in.us
About American Parks Company
American Parks Company is a Prosper Texas based company that provides commercial grade park and playground equipment primarily to municipalities, city parks, schools, churches, daycare facilities, and homeowner associations. Since 2004, American Parks Company has consistently provided high quality play structures at extremely affordable prices.
American Parks Company is an industry leader in both the national sales and installation of commercial playground equipment. For general information on American Parks Company, please call 1-800-381-4491 or visit http://www.AmericanParksCompany.com. For media inquires contact Marc Parker – Vice President of Marketing - sm@americanparkscompany.com. Corporate Address: 117 W. Broadway Prosper, Texas 75078.