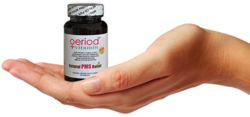 At Period Vitamin we meet both of these criteria and that's a major reason why buyers can always rest assured that they are getting the exact ingredients listed on our label in their purest, most beneficial form

Los Angeles, CA (PRWEB) April 08, 2013
Ever wondered what makes the best supplements for period relief so much better than other supplements in the market?
Well, the makers of Period Vitamin recently decided to study this issue and are now reporting their findings.
"When we took a look at what separates the best natural supplements for period relief from poorer performing supplements, we noticed two key factors," said Uka Tumur of Period Vitamin.
The first factor they noticed was ingredients.
"The best natural supplements for period relief contain powerful, fast-acting natural ingredients," Uka Tumur said. "For example, Period Vitamin contains: Evening Primrose, which contains an essential fatty acid called gamma-linolenic acid, or GLA, for short. GLA is an anti-inflammatory that's converted to prostaglandins in the body. This compound is a strong anti-inflammatory that begins easing many PMS symptoms right away ."
In addition to Evening Primrose, Period Vitamin also contains:

White Willow Bark – which was the first source of what we call aspirin today. It is an anti-inflammatory and pain reliever recognized around the world by the global medical community.
Red Raspberry – which slows the flow of blood in the body, reducing menstrual cramps.
Black Cohosh – which has been proven to reduce uterine spasms (a major source of painful cramps) and acts as an anti-inflammatory.
Period vitamin also contains a number of other ingredients including: Cranberry, Wild Yam, Cramp Bark, Damiana, Dong Quai, Calcium, Magnesium, Iron, Vitamin C, Vitamin E, Vitamin A, Vitamin B1, Niacin, Pantothenic acid, Vitamin B-2, Vitamin B-6, Vitamin B-12, Folic acid, and Vitamin K-1.
The ingredients in Period Vitamin are backed by scientific study. For example,
In "Herbs of Special Interest to Women," researchers recently determined that evening primrose, chasteberry and black cohosh were all reasonable treatment alternatives for women with PMS. ncbi.nlm.nih.gov/pubmed/10730024
In another recent study, chasteberry was determined to be an effective and well tolerated treatment for the relief of symptoms of mild and moderate PMS. ncbi.nlm.nih.gov/pubmed/22359078.
"That brings us to the second factor that we noticed that separates the best natural supplements for period relief from the non-effective supplements and this factor was the manufacturing process itself," Uka said.
"Since supplements are not regulated by the FDA many manufacturers try to cut corners in production but doing that can really undermine the effectiveness of the supplement itself," Uka said.
Uka added that buyers should look for supplements that are produced according to GMP (Good Manufacturing Practices) guidelines and/or in an FDA-approved facility.
"At Period Vitamin we meet both of these criteria and that's a major reason why buyers can always rest assured that they are getting the exact ingredients listed on our label in their purest, most beneficial form," Uka Tumur said.
Poorly produced supplements, as well as some prescription drugs and other alternatives that treat just one or a few PMS-related symptoms, can often throw your entire body out of balance and lead to other symptoms actually increasing in severity.
"And that's not even mentioning all the uncomfortable side-effects many prescription drugs cause," Uka said. "With Period Vitamin, you are getting a safe, all-in-one solution that treats all your symptoms at one time while balancing your body's hormones."
To learn more about Period Vitamin and its all-natural ingredients, please visit http://www.PeriodVitamin.com.
ABOUT PERIOD VITAMIN
Period Vitamin was created in January of 2008 by manufacturers looking to create a vitamin that provides women with the nutrients they need to have a balanced vitamin intake and combat the causes of PMS. Working with natural ingredients, they formulated a product that can address the causes of PMS and found the right combination of all natural ingredients to fight those changes in the body. By looking at the causes of PMS from a scientific standpoint, the makers of Period Vitamin found that hormone fluctuations were the root cause of PMS symptoms. The answer was to start with each symptom and address which hormone change caused that symptom and then finding a natural ingredient to counterbalance the hormone change. All ingredients in Period Vitamin are natural and the completely safe formula does not contain a single preservative or synthetic ingredient.