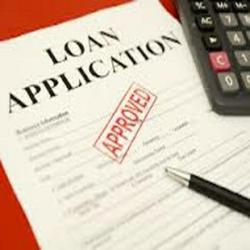 Cash Funds Fast --Approves Poor Credit Business Loans
Nationwide (PRWEB) February 26, 2013
Cash Funds Fast has announced the reason for establishing their new poor credit business loan products is to provide a real-world alternative to traditional lending institutions. With many options readily available, businesses can now get the money they need without the hassle of undergoing a lengthy approval and funding process that banks are notorious for. This alternative business loan provider is determined to help small companies succeed and its wide variety of bad credit business loan alternatives are ideal for businesses that suffered credit blemishes during the recession.
The alternative lender says it understands that when discretionary consumer spending dropped as unemployment rose, many small businesses had to make substantial adjustments and might have incurred some credit penalties due to late or missed vendor and creditor payments.
"Small businesses can only thrive when they have the opportunity to take risks. Big banks are risk averse and discourage companies from applying for loans or new lines of credit by subjecting them to so much financial scrutiny--both corporately and personally--that's it just not worth the time and effort," a company spokesperson stated regarding traditional lending institutions.
Cash Funds Fast realizes that not all small businesses will have the necessary credentials to get an unsecured loan and that its poor credit business loan products are a way for new businesses without much of a history, as well as established businesses with less than perfect credit, to secure the capital they need.
The company offers several poor credit business loan products which have very competitive rates and flexible installment terms. The qualification, approval, and funding process is simple for business owners and doesn't take weeks to acquire. Cash Funds Fast usually approves their applicant's loans within 24 hours and those funds are generally available within five days.
"If you're a small business owner, you know that companies are flooded with a lot of credit card offers. The terms are pretty rigid, and the interest rates are quite high. So, companies look for bad credit business loan alternatives that won't cost them an arm and a leg. If you search 'business or small business loans', you'll get a lot of results that simply aren't realistic," a local business owner commented.
About TieTechnology, LLC--Cash Funds Fast Division
Cash Funds Fast is a division authorized by TieTechnology, LLC. TieTechnology, LLC. specializes in service based solutions for businesses. Services provided by TieTechnology are merchant credit card processing, business service telecommunications, business cash advances on credit card processing platforms and web based visibility marketing. The advantages of doing business with TieTechnology is their commitment to customer service excellence and their offering of one stop solutions to all business to business service product needs for the customers' convenience. To learn more about their wide assortment of business services, please visit http://www.tietechnology.com or http://www.cashfundsfast com
TieTechnology, LLC
4532 W. Kennedy Blvd, Suite 182
Tampa, FL 33609
1-888-809-9243