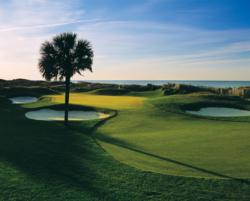 We have great lectures planned for our 21st Annual Primary Care Conference. There are timely updates on topics as well as brand new lectures planned. All primary care practitioners should attend this event! --Barbara Lyons, VP CEC
Palm Coast Florida (PRWEB) May 14, 2013
Presented by Continuing Education Company for the past 21 years, The Primary Care Conference Series is designed to update primary care clinicians in rapidly changing therapeutic areas. The emphasis is on practical and useful information for clinical practice. This year, the 21st Annual Primary Care Conference is once again being hosted at the beautiful Kiawah Island Golf Resort on Kiawah Island, South Carolina.
PROGRAM OBJECTIVES
As a result of this conference, participants will be able to discuss the clinical presentation of the common disorders seen in the primary care, identify the role of the family physician in the management of these common problems and utilize current advances in the diagnosis and treatment of these common problems, using whenever possible, an evidence-based approach. Attendees will have the opportunity to interact and question nationally acclaimed speakers on a variety of common clinical scenarios from medical practice.
The agenda is as follows:
Registration is Sunday, June 30, 2013 5:00-6:00 pm or Monday July 1, 2013 7:00-7:45 am
All Educations Sessions run from 8:00 am to 12:15 pm daily.
MONDAY July 1, 2013
Can We Prevent and How Should We Treat Pre-Diabetes - Jeremy Soule, MD
New Technologies and Pharmacologics in Diabetes - Jeremy Soule, MD
Controversies in Hypertension Management - Matthew Weir, MD
Current Perspectives on Strategies to Prevent Progression of Chronic Kidney Disease - Matthew Weir, MD
TUESDAY July 2, 2013
6 Important Ideas about Asthma - Louis Kuritzky, MD
Five Things I Wish I Knew Last Year - Louis Kuritzky, MD
Atrial Fibrillation and Stroke Prevention - Jan Basile, MD
Heart Failure - Jan Basile, MD
WEDNESDAY July 3, 2013
Polymyalgia Rheumatica (PMR) and Giant Cell Arteritis (GCA) - Clarence Legerton III, MD
Gout - Clarence Legerton III, MD
Office Orthopedics Update 2013: John Post, MD
THURSDAY July 4, 2013
Medical Management of IBS - William Chey, MD
Management of chronic constipation - William Chey, MD
Obesity: Weighing the Treatments - Robert Malcolm, MD
Craving, Compulsion, and Conning; Assessing and Treating Addictions - Robert Malcolm, MD
FRIDAY July 5, 2013
Dementia: Pearls for the Primary Care Physician - Dohwa Kim, MD
Overactive Bladder - Dohwa Kim, MD
New Drug Update I and II - C. Wayne Weart, PharmD
Barbara Lyons, VP of Continuing Education Company says "We have great lectures planned for our 21st Annual Primary Care Conference. There are timely updates on topics as well as brand new lectures planned. All primary care practitioners should attend this event!"
All information can be found at the Continuing Education Company website, http://www.cmemeeting.org