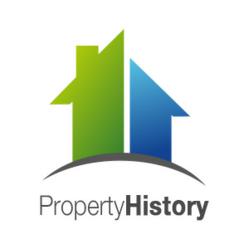 We believe that a company lives or dies based on their level of customer service...
Los Angeles, CA (PRWEB) June 20, 2013
PropertyHistory.us.org has launched a new second-generation training program for their customer service staff, the company announced yesterday.
"We believe that a company lives or dies based on their level of customer service," a PropertyHistory.us.org spokesman said. "That means we can't stick with old school training programs. We need high-tech, up-to-date training that is ongoing if we are going to make our customers happy."
The high tech training at PropertyHistory.us.org will involve computerized simulations of various customer service problems.
"They will be scored on how well they react to different types of challenges the software throws at them," he said. "The software is predictive and able to give them more difficult challenges to solve."
Once they go through that part of the PropertyHistory.us.org training program, they will move on to gamification training, he said.
"At that point the program will make the customer service representatives compete against each other," the PropertyHistory.us.org spokesman said. "Each side will be challenged. One side will try to come up with a hard customer service challenge. The other side will have to find a way to solve it. It turns training into a game that is interesting and keeps their attention focused."
The training will be ongoing at PropertyHistory.us.org, he said.
"You have to keep training people if you want them to stay on top of their game," he said.
About PropertyHistory.us.org:
PropertyHistory.us.org allows consumers to look up the value of any home on or off the market. View property records like foreclosures, flood damage, previous owners, current market value and more. Get more information about a current residence or a property you are interested in purchasing with this large property database. Visit PropertyHistory.us.org to chat with a live representative, call 1-866-605-0311, or email Manager(at)PropertyHistory(dot)us(dot)org with any questions or concerns.