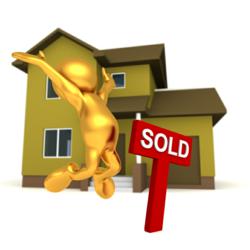 We can do more than simply provide sellers with an estimated value of their property,
Los Angeles, CA (PRWEB) June 13, 2013
PropertyValues.us.org is starting a new service that will help sellers get top dollar for their real estate, the company announced yesterday.
"We can do more than simply provide sellers with an estimated value of their property," a company spokesman said. "We can also show them simple things they can do to make sure that buyers are willing to pay as much as possible at closing."
The service will extend through all of the company's social media sites as well as their blog, PropertyValuesBlog.us.org.
"What we will do is research the market and create articles with advice that will make it easier for someone to sell their home faster and at the highest market rate possible," he said. "This will help people get the most out of their real estate investment."
There will be a wide variety of information that people can put to use immediately when they take advantage of the service.
"Fairly simple things will vastly increase the value of your home," the spokesman states. "But most people don't realize this. Did you know that you can make a few landscaping changes that will add value? Or that how you arrange your kitchen can boost the price of your home? Most people don't know this, but we will be here to educate them."
The information will be updated on a regular basis, he said.
"We want this to be an ongoing service that sellers can use for years to come," he said. "It will have the most up to date information possible."
About PropertyValues.us.org:
PropertyValues.us.org was created to give people access to public records concerning the potential value of real estate. It offers consumers an independent source of real estate-related information from a constantly updated database. Visit PropertyValues.us.org to chat with a live representative, call 1-866-605-0308, or email Manager(at)PropertyValues(dot)us(dot)org with any questions or concerns.