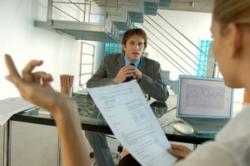 Profit planning allows clinic owners to ascertain if problems exist within the billing and collections process and remedy them.
Denville, NJ (PRWEB) April 07, 2013
Nitin Chhoda is an internationally acclaimed marketing expert and physical therapist that has shown thousands of clinicians how to make their practices more profitable. He's sharing his expertise with others, providing new information and the two questions every therapist should ask themselves about their clinic.
"Clinic owners can become so caught up in the daily responsibilities of treating patients that they neglect profit planning," said Chhoda. "They mistakenly believe that as long as they can pay the monthly bills, their practice is doing well."
To the uninformed clinician, the ability to purchase a new car, large home or enjoy lavish vacations are proof of their solvency. Ambitious therapists know that profit planning enables them to determine if their income has increased, decreased or stagnated. It requires the creation of a budget and projections to determine the clinic's future growth and potential profitability.
Chhoda noted that profit planning is predicated on estimates and events may take place that weren't factored into the plan. He said therapists should be flexible and prepared to alter their plan to accommodate virtually any contingency, from equipment breakdowns and legal actions to natural disasters. When building a profit planning strategy, clinicians should ask themselves two basic questions.

Is the clinic's clientele increasing, decreasing or staying the same?
Is the practice making enough to pay all the monthly bills on time?
The importance of developing a strategy for profit planning can't be understated. It enables a clinician to identify existing and potential problems immediately and take steps to eliminate them. Waste, excessive costs and staffing needs can be determined. It provides the means for clinicians to plan for expansions, hiring, major purchases and retirement. Profit planning allows clinic owners to ascertain if problems exist within the billing and collections process and remedy them.
Expensive vehicles, expansive homes and luxury getaways are possible for therapists with successful practices, but it requires a realistic profit planning strategy. Chhoda's new information equips clinicians with the two essential questions they must ask themselves about their practice to determine profitability, allowing them to accurately plan for their future.
Chhoda's office can be reached by phone at 201-535-4475. For more information, visit the website at http://www.emrnews.com.
ABOUT NITIN CHHODA
Nitin Chhoda PT, DPT is a licensed physical therapist, a certified strength and conditioning specialist and an entrepreneur. He is the author of "Physical Therapy Marketing For The New Economy" and "Marketing for Physical Therapy Clinics" and is a prolific speaker, writer and creator of products and systems to streamline medical billing and coding, electronic medical records, health care practice management and marketing to increase referrals. He has been featured in numerous industry magazines, major radio and broadcast media, and is the founder of Referral Ignition training systems and the annual Private Practice Summit. Chhoda speaks extensively throughout the U.S., Canada and Asia. He is also the creator of the Therapy Newsletter and Clinical Contact, both web-based services to help private practices improve communication with patients, delivery better quality of care and boost patient retention.