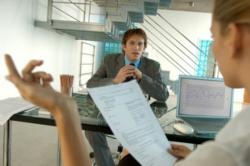 Therapists and patient interaction can improve with each therapy session since both aren't stressed about the documentation and the billing that can help them focus their attention to the medical care instead.
Denville, NJ (PRWEB) June 21, 2013
Some practitioners, until today, still wonder about the advantages of having an EMR system. The main point of having an electronic medical documentation is for the people to gain access to their medical records and for the medical team to be protected of their professional credibility.
Nitin Chhoda, an international private practice marketing expert says, "One advantage of an EMR system is that it can save time and effort in the physical therapy documentation process. When client visits the office for a therapy session, the EMR will record the visit which includes the date, the time, the session, and all important documents pertaining to the entire therapy session done. Physical therapists will avoid the unnecessary time to manually document each patient's visit."
EMR streamlines the documentation and billing process because all sessions are electronically documented -- making the documents easier to find and process. It's also beneficial for insurance claims and revenues because of the well-defined automated files that are easily accessible anytime, reducing the tendency of billing errors.
"With automated patient files, therapists don't need a very sharp memory to know and remember all the patients, because the EMR is readily available to refresh their memory of the details of a particular patient," Chhoda said. Therapists and patient interaction can improve with each therapy session since both are not stressed about the documentation and the billing, helping them focus their attention to the medical care instead.
It's favorable nowadays to be protected from legal lawsuits as all medical activities are well-documented and are easily accessible for review. This new system of automated documentation can give more structured, organized, and more productive medical services for both the medical team and the patients.
Chhoda's office can be reached by phone at 201-535-4475. For more information, visit the website at http://www.emrnews.com.
ABOUT NITIN CHHODA
Nitin Chhoda PT, DPT is a licensed physical therapist, a certified strength and conditioning specialist and an entrepreneur. He is the author of "Physical Therapy Marketing For The New Economy" and "Marketing for Physical Therapy Clinics" and is a prolific speaker, writer and creator of products and systems to streamline medical billing and coding, electronic medical records, health care practice management and marketing to increase referrals. He has been featured in numerous industry magazines, major radio and broadcast media, and is the founder of Referral Ignition training systems and the annual Private Practice Summit. Chhoda speaks extensively throughout the U.S., Canada and Asia. He is also the creator of the Therapy Newsletter and Clinical Contact, both web-based services to help private practices improve communication with patients, delivery better quality of care and boost patient retention.