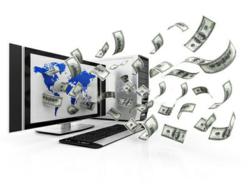 EMR records every therapy services that are offered and automatically logged in to the patient's record and when the billing comes, the practice owner can trust that every billing is accurate.
Denville, NJ (PRWEB) June 20, 2013
Many have been interested in this new way of recording as it will allow them more time to accommodate patients, focus on the therapy, and to enjoy their work rather than stressing on the fact of documentation and billing. Manual documentation which is very time consuming can be bypassed and therapists can enjoy more time to provide more services to patients.
"More time means more patients, and more patients mean more claims and money for the therapist," Nitin Chhoda, a licensed physical therapist and known international private practice marketing expert, said. He has been using this EMR in his practice and office because he believes in the value of time and perfection. In his years of practice as a physical therapist, he had also been through rough times in terms of documentation and billing organization, thus, he knows that this EMR can duly improve physical therapy documentation and management.
EMR for physical therapy services includes physical therapy documentation software which records clients' visit for sessions, therapy services offered, as well as the billing. Along with this, there is a physical therapy scheduling software that manages the therapist's schedules for the patients' visit and sessions. This can really improve patients' scheduling process so that physical therapy services are offered to clients in a more organized system.
According to Chhoda, physical therapy billing is one area that incurs a lot of errors due to manual recording, thus it may cost the therapist's income without even knowing the loss. EMR records every therapy services that are offered and automatically logged in to the patient's record and when the billing comes, the practitioner can trust that every billing is accurate.
"EMR can also avoid unnecessary and senseless medical lawsuits, such as malpractices and negligence, against the medical team. Due to the automated records, no one will be able to file a lawsuit against the therapist without a strong proof. EMRs give protection to the therapist and even to the patients as well," he added.
Chhoda's office can be reached by phone at 201-535-4475. For more information, visit the website at http://www.emrnews.com.
About Nitin Chhoda
Nitin Chhoda PT, DPT is a licensed physical therapist, a certified strength and conditioning specialist and an entrepreneur. He is the author of "Physical Therapy Marketing For The New Economy" and "Marketing for Physical Therapy Clinics" and is a prolific speaker, writer and creator of products and systems to streamline medical billing and coding, electronic medical records, health care practice management and marketing to increase referrals. He has been featured in numerous industry magazines, major radio and broadcast media, and is the founder of Referral Ignition training systems and the annual Private Practice Summit. Chhoda speaks extensively throughout the U.S., Canada and Asia. He is also the creator of the Therapy Newsletter and Clinical Contact, both web-based services to help private practices improve communication with patients, delivery better quality of care and boost patient retention.