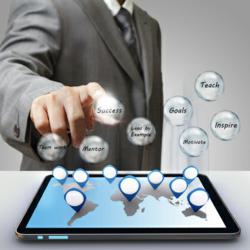 Electronic medical records may save time as well through faxing and email assisting one doctor to get information from another doctor or a laboratory.
Denville, NJ (PRWEB) May 02, 2013
Electronic medical records system is a documentation software which is facilitated through the use of electronic registries, information technology, health information swap and other means to assure that patients receive the highest quality medical attention when and where they need it. This allows patients to have comfort, convenience, and optimal health throughout their lifetimes.
As a licensed physical therapist, Nitin Chhoda, says that there are both benefits and drawbacks to electronic medical records. "Many argue that positive aspects of using a medical records system outweigh drawbacks. Even though the investment in electronic medical records systems is expensive at first, most practitioners argue that over time, this will allow greater savings for both health insurance companies and clinicians," he added.
As much as three quarters of hospital staff is usually burdened with some sort of billing-related work in a traditional billing system. Opting for electronic medical billing solutions (ones that come with free EMR plans) that fit easily into the healthcare business' workflow are key to freeing up staff resources.
According to Chhoda, EMR software will continue to develop and evolve. Having comprehensive training and continual support will make a tremendous difference in implementation success. Patients will see the full effect of EMR when their records are able to transfer easily and safely from one clinic to another. Electronic medical records may save time as well through faxing and email assisting one doctor to get information from another doctor or a laboratory. When a doctor has instant access to all of a patient's information, including things like x-rays, lab tests, and information about prescriptions or allergies, he or she is empowered to act right away, thus saving time. This may be particularly helpful in emergency situations where a patient cannot answer questions about medical history due to extreme illness or injury.
Despite these worries, it seems many doctors and hospitals are now trying to use electronic medical records. It remains unclear how long it will take for old files with long medical histories to be updated into electronic means. It also seems that employing electronic means to store data still requires some thought so that information and systems are identical.
Chhoda's office can be reached by phone at 201-535-4475. For more information, visit the website at http://www.emrnews.com.
ABOUT NITIN CHHODA
Nitin Chhoda PT, DPT is a licensed physical therapist, a certified strength and conditioning specialist and an entrepreneur. He is the author of "Physical Therapy Marketing For The New Economy" and "Marketing for Physical Therapy Clinics" and is a prolific speaker, writer and creator of products and systems to streamline medical billing and coding, electronic medical records, health care practice management and marketing to increase referrals. He has been featured in numerous industry magazines, major radio and broadcast media, and is the founder of Referral Ignition training systems and the annual Private Practice Summit. Chhoda speaks extensively throughout the U.S., Canada and Asia. He is also the creator of the Therapy Newsletter and Clinical Contact, both web-based services to help private practices improve communication with patients, delivery better quality of care and boost patient retention.