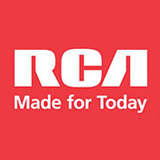 Hollywood, CA (PRWEB) June 05, 2013
RCA, one of America's most recognizable and popular consumer electronics brands, is diving deeper into its social media debut today, announcing the company's first Pinterest and Instagram accounts. The new social media sites will provide consumers with a place to socialize with RCA and learn about the latest and greatest that the iconic brand has to offer.

RCA on Pinterest: http://pinterest.com/RCAbrand/ - Follow RCA's new Pinterest account to find out what RCA finds "pinteresting," including product photos, fan photos, RCA news and more.
RCA on Instagram: http://instagram.com/rcabrand - Follow RCA for a picturesque look into company news, trends, products, promotions and more.
Fans can also continue to connect with RCA on Facebook and Twitter for live updates from RCA, including major moments, product news, photo coverage, videos and more.
About RCA:
RCA is one of the most recognized names in the electronics industry, delivering innovative and reliable technology that has been entertaining families for over 90 years. Consumers throughout the world depend on the RCA brand to provide products and services that feature the latest technology and design, are easy to use, and deliver the highest value and longevity. It's no wonder why generations of families continue to rely on the RCA brand for their home entertainment and lifestyle. RCA is a global trademark administered by RCA Trademark Management SAS of Technicolor SA.
For more information, contact: press(at)rcanews(dot)com.
Connect with RCA on Facebook at facebook.com/RCAbrand and Twitter at twitter.com/RCAbrand.
Social Media Contact
Heather Hewit
lotus823
heatherh(at)lotus823(dot)com
732.212.0823