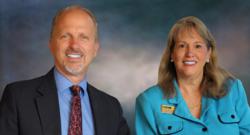 Vero Beach, FL (PRWEB) April 30, 2013
Coldwell Banker Paradise Realtors recommend checking a Homeowners' Association (HOA) rules and regulations before purchasing a Vero Beach, Florida home.
In Vero Beach, FL a Homeowners' Association (HOA) membership is often a condition of purchase. HOAs make and enforce rules for the properties within its development. They can place restrictions the homes regarding the home's appearance, the type, number and size of pets that are allowed, and whether the home can be rented.
To encourage conformity in the community, an HOA may choose to govern the color of the house or how a home can be decorated for the holidays. To support values, most associations are flexible with owners and simply want to keep a neighborhood uniform and marketable. Rules can help owners avoid property disputes with neighbors.
Each association has its own unique culture however, and rules vary among HOA's. Violating the association rules can result in fines for homeowners. In extreme cases, rule violations can result in civil suits. It is important to understand the HOA's rules before investing in a Vero Beach home to be sure they fit into the potential homebuyer's lifestyle.
For any questions or concerns about Vero Beach homes, please contact a Coldwell Banker Paradise Real Estate Agent today. Phone 772-231-4880. Click http://www.FLColdwellBanker.com to search hundreds of listings.