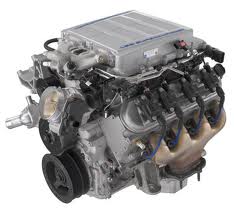 The rebuilding efforts provided by this company now makes the diesel engine series possible for purchase by consumers.
Indianapolis, IN (PRWEB) June 18, 2013
The van series in the Chevrolet vehicle family was popularized in the 1960s and commercial production still remains in this decade. Vehicle owners searching for affordable engine replacements for GM diesel vehicles can now take advantage of the rebuilt Chevy diesel engines now for sale at the DieselEngines.co company. This company supplies reconditioned Chevrolet motors for the van series and 6.2 displacement at http://dieselengines.co/detroit-diesel-engines/rebuilt-chevy-van-62l-diesel-engines. The rebuilding efforts provided by this company now make the diesel engine series possible for purchase by consumers.
Diesel motor development by General Motors includes multiple engine displacements for placement into cars, pickup trucks and sport utility vehicles in North America. The 6.2 series ended production in the early 1990s and these motors can be more difficult to locate due to the 20-year absence of production.
The engines reconditioned inside of the Diesel Engines Co. facility are purchased through distribution companies supplying the secondary engines market with lower mileage units to begin the rebuild process. The reduced prices marketed with these engine additions is scheduled to remain as a price incentive for buyers.
Price delivery has now changed when consumers research the company website online. The offline method of price discovery using the toll-free number still remains a viable way to receive price information although an online system now exists for buyers. Simple engine information can now be entered inside of the price quotation tool for diesel motors.
The company staff now reviews each submission using this quote system and returns a price entirely online. This price method is one of the fastest ways to obtain vintage or late model engine prices.
The Chevy engine additions to the automotive branch of the Diesel Engines Co. inventory represents one upgrade announced recently. Industrial and agricultural engines are also part of the existing inventory of motors for sale. The news published online at http://www.prweb.com/releases/ford-fl98-bobcat-engine/rebuilt-diesel-engines/prweb10644536.htm was used to announce the inclusion of Ford industrial and agricultural engines for immediate sale.
These refurbished motors now provide a less expensive way to replace machinery engines without requiring a new installation. These engines can be quoted in total price using the diesel engine toll-free number or online price quote tools now accessible.
The expanded distribution for all shipments of engines enacted this year is an additional incentive for buyers who use the Diesel Engines Co. resource. Policies for freight handling have been upgraded to include lower costs to ship diesels from one U.S. coast to another.
About DieselEngines.co
The DieselEngines.co company refurbishes American made automobile engines for resale to owners of vehicles, body shops and mechanics in North America. The motors built by this company receive automatic testing and calibration reports after reconditioning is completed. This company invests wisely into mechanic labor and essential industry standard equipment to provide high quality engine rebuilds. The DieselEngines.co company extends coverage for engine warranties to 36 months for unlimited mileage protection. All motors are tested prior to shipment and reduced freight costs are offered with each sale to the public.