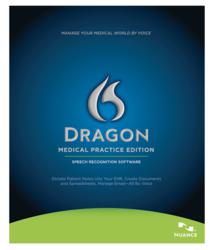 Overall I have been very satisfied with Dragon Medical Practice Edition within my EHR, Practice Fusion
Austin, TX (PRWEB) December 12, 2012
They may be on different coasts, practicing different specialties but the circumstances of top rated physicians, Dr. Paramijt Singh and Dr. Zia Roshandel are quite similar. Both are solo practitioners with few support staff, and each sees well over 2,000 patients a year. Both are recent adopters of electronic health records (EHR) to better manage their workloads, increase efficiency and respond to federal government requirements and incentives. And both have worked with Recorders.com to successfully partner Dragon Medical Practice Edition speech recognition software from Nuance® with their EHR systems to maximize efficiencies.
To celebrate clients like Dr. Singh and Dr. Roshandel, Recorders.com is announcing its exceptional program for two years of free technical support that includes one-on-one remote support, with the purchase of Dragon Medical Practice Edition.
Dr. Singh, a neurologist who's been practicing medicine for 13 years in California, went paperless when he moved to a new office. He found a paperless approach to his clinical practice workflow to be more convenient and useful. While Dr. Singh used a former version of Dragon Medical software, Small Practice Edition, he opted to upgrade through Recorders.com to Dragon Medical Practice Edition so he could create templates with variable fields. With the support of Recorders.com, he found the training and implementation easy to understand.
"Overall I have been very satisfied with Dragon Medical Practice Edition within my EHR, Practice Fusion," shared Dr. Singh. "Support and customer service have been excellent from Recorders.com."
He now uses the software to dictate EMG nerve conduction studies directly into his PracticeFusion EHR system, as well as to dictate notes, procedures and H&Ps into a Microsoft® Word document. When Dr. Singh needs to draft a patient letter, he can have it ready in minutes.
Across the country in Virginia, Dr. Roshandel, a cardiologist, elected to incorporate Dragon Medical Practice Edition in an effort to reduce his practice's transcription costs. He uses the software and a Philips SpeechMike III within his eClinicalWorks EHR system and says the training, patience and perseverance that was necessary for him to become proficient with the technology was well worth the resulting savings in time and money. Now, some of his routine procedures such as drafting notes to referring physicians and internal office correspondence can be completed in a lot less time.
The 99 percent accuracy and faster dictation speed of Dragon Medical Practice Edition can mean the difference between an 8- or 12-hour day for Drs. Singh and Roshandel. With small clinical teams and large patient loads, the ability to maximize productivity from using speech recognition technology has allowed them to save time and cut costs.
The expertise of Recorders.com in integrating, training and servicing Dragon- Medical Practice Edition systems and their commitment to client service is proven by its successful implementation of thousands of licenses in the medical and healthcare transcription industry. These include over 200 application environments that feature Microsoft Word, and countless document management and EMR systems. From coast to coast, Recorders.com continues to provide prompt consultative, installation and support services to medical practices with 24 physicians or less who are looking to implement a cost-effective solution to manage their workflow.
Visit the site today and enjoy two years of support free with your purchase from Recorders.com.
About Recorders.com
Recorders.com is the leading supplier of digital dictation equipment in the United States. They have been in the dictation, transcription, and voice recognition industry for over 10 years. Their organization was established to help an ever-growing mobile society communicate information quickly and easy. Recorders.com provides innovative technology to make work and private life easier, more productive and in some cases more fun. They offer fast and reliable product delivery every day from seven centrally located warehouses across the United States, and in most cases can ship same day! Recorders.com provides technology solutions for specific market segments. Their experienced staff is trained for the industry specific needs of the Medical / Healthcare, Legal, Law Enforcement, Government, Educational, Science & Research, Broadcasting industries; and for specific product requirements including lecture, conference, dictation, transcription, and interview technology needs. Recorders.com ensures that their clients make the right purchasing decision the first time, every time.