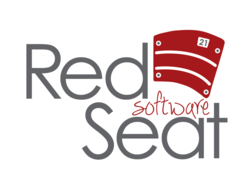 Holiday promotions offered to USA-based structural engineering companies not currently Red Seat or S-FRAME customers.
Grapevine, TX (PRWEB) December 12, 2012
In the spirit of the holiday season, Red Seat Software announced today two software promotions on their S-FRAME Software line of products for USA-based structural engineering companies that aren't using structural engineering software solutions from either Red Seat or S-FRAME Software. The offers include:
Offer 1:
Between now and 1/31/2013, try one or more of Red Seat's software solutions for free until 2/28/2013. These are the full-versions of the software (not a restricted version or student edition). Customers may choose from:
o S-FRAME Analysis Enterprise
o S-STEEL Design
o S-CONCRETE Design
o S-LINE Design
o S-PAD Design
o S-CALC
Offer 2:
Between now and 1/31/2013, a customer can purchase one or more of Red Seat's software solutions and receive a free copy of their choice from either S-CALC or S-PAD Design for 1 year.
The offers are valid for New USA-based customers only. Certain conditions apply. For further information contact Red Seat Software by phone or email.
A portion of the net proceeds from sales accumulated by Red Seat Software in the month of December 2012 will be donated to the American Red Cross to aid the victims of Hurricane Sandy.
About Red Seat Software:
Red Seat Software provides Structural & Civil Engineers a USA distributor of the Structural Office solution suite from S-FRAME Software, Inc. S-FRAME provides accurate, proven and easy-to-use software solutions for professionals in industries such as Oil & Gas, Commercial & Industrial Building Construction, and Transportation Infrastructure. Red Seat Software is an independently owned software distributor located in the Dallas/Ft. Worth, TX area. The mission of the company is to provide Structural Engineering Professionals with software solutions that are easy to use, accurate, and proven to add efficiency and value to structural engineering project workflows.