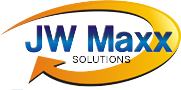 Scottsdale, Arizona (PRWEB) May 15, 2013
Online reputation experts JW Maxx Solutions knows that a rough economy can hurt business performance through the crucial summer and winter vacation months, but they also know that there is a second major threat to business, that many individuals and business owners may not be aware of or take seriously. Online harassment is just as lethal as a bad economy, to a business's success.
Online reputation experts, like JW Maxx Solutions are there for businesses or individuals when they come under attack. Many business owners discover to their dismay that a search engine query for their business turns up negative information about themselves or their business. This is the same sort of information that an everyday internet user will find as well. The customer may not know that the information provided is false, and may take it seriously, costing the business that customer's support.
"Many companies don't even bother to search for themselves until it's too late," says Walter Halicki, founder and CEO of JW Maxx Solutions. "The Internet just isn't a big part of their market strategy. Even huge, multinational corporations fall victim."
If a business finds themselves under attack from a competitor, irate customer, or unknown source, they should seek out online reputation experts immediately. The longer a business waits the more possible clients they are losing. Catching issues early is a major priority for JW Maxx Solutions. Since the majority of business is done online these days, fixing even the smallest issue can have a big payoff, down the road.
Online reputation experts, JW Maxx Solutions understand the importance of creating and maintaining a strong and positive online presence. Business owners work hard to get their business the strong reputation it deserves, but one negative bogus comment can overrule all of that positivity. JW Maxx Solutions' reputation experts can target specific websites, posts, and social media activity, to help their clients downplay those negative results, from search engines. While the internet is a great tool that allows people to express themselves easily to a wide audience, the flipside is that it also allows for damaging false accusations and defamation through multiple outlets.
As leading online reputation experts, JW Maxx Solutions works around the clock to quickly and effectively fight negative online activity for their clients. JW Maxx Solutions is currently offering free consultation for businesses looking to safeguard their online reputation.
*****
JW Maxx Solutions Contact Information:
JW Maxx Solutions
11811 N Tatum Blvd, Suite 3031
Phoenix, AZ 85028
Phone: (602) 953 – 7798
Email: info(at)jwmaxxsolutions(dot)com
Website: http://www.jwmaxxsolutions.com