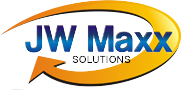 Scottsdale, Arizona (PRWEB) April 23, 2013
Earlier today the Associated Press' Twitter was hacked and falsely reported a "Fake Obama Injury" and explosions at The White House. Forbes reported that the tweets stating "Breaking: Two Explosions in the White House and Barack Obama is injured" was false information, shortly after the @AP Twitter account was hacked.
These tweets were not stopped in time and reached thousands of users, even affecting The Dow in the Stock Market, Forbes reported. The White House announced shortly after the Associated Press announced they were hacked and their Twitter account suspended that the tweet was false. Unfortunately the damage has been done. Reputation Expert, JW Maxx Solutions not surprised that the Associate Press was hacked and offers solid advice and warnings to social media users everywhere.
Reputation Expert, JW Maxx Solutions one of the leaders in online reputation management warns social media users that safeguarding and protecting your online presence is not an easy task. Especially for large media companies like the Associated Press. "Hacking attacks can happen at any time and without notice" says Reputation Expert, JW Maxx Solutions CEO Walter Halicki. "The best offense is a good defense. This is an important message to remember when building your online presence."
Reputation Expert, JW Maxx Solutions offers the public suggestions to protect themselves against attacks on their social media profiles by these tips:

Changing passwords often and adding capital letters, numbers and symbols to passwords can help against hacking attacks.
Passwords that are words and easy to guess are not recommended.
Change passwords every 60-72 days is recommended.
Do not store passwords on your desktop.
Write passwords down in safe location.
Hacking attacks like the "Fake Obama Injury" tweet can be prevented with proper monitoring of online reputation and following the passwords tips by Reputation Experts, JW Maxx Solutions mentioned above. "One simple tweet like the one used in the hacking of the Associated Press Twitter account greatly affected our country. In a matter of minutes the stock market took a plunge and chaos was spread about the President Barack Obama." Mr. Halicki says. "Protecting your online presence doesn't stop at Google Alerts and manual searches. Simple tasks like changing your password often can prevent hacking attacks like this in the future."