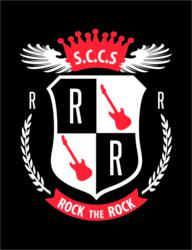 Get ready to Rock the Rock a.k.a. Bainbridge Island.
Bainbridge Island, WA (PRWEB) April 17, 2013
On Saturday, May 4th Saint Cecilia Catholic School will be cranking it up to 11 as they get ready to Rock the Rock.
The fundraising event kicks off at 6:00 pm with a live performance by the Patrick Stoyanovich Jazz Trio. Following the jazz trio will be a short live auction that includes some amazing items for the music lover and the oenophile.
An autographed guitar from the lead guitarist of Train, a bottle of Apocalypse wine signed by Francis Ford Coppola, and a guitar signed by local band SoundGarden are just a few of the one of a kind items that will be auctioned off to raise funds for St. Cecilia's school. At 9:00 pm. Bainbridge's own Frogwater will take the stage as guests dance the rest of the evening away.
Saint Cecilia Catholic School serves 97 students from pre-school to 8th grade. In 2012 St. Cecilia's was voted the best private school on Bainbridge and it's 7th/8th grade teacher, Mrs. Amy Lee-Despard was voted the island's best teacher.
Proceeds from the Rock the Rock event will be go to general operating expenses for the school.
Tickets and Event T-Shirts are available for purchase at: http://sccs.schoolauction.net/rtr2013. Tickets are $40 per person of $75 a couple.
For additional information and media inquires please contact:
The RockFish Group
Kelle Kitchel, Director of Development
Phone: (360) 774-0431 | Kelle(at)RockFishGroup(dot)com