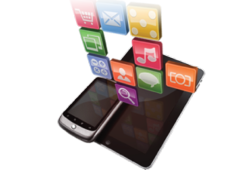 UI and navigation experienced in blackberry10 OS is compared to none.It redefines creativity. - Arun Kumar , UI expert at Rorko Technologies
Bangalore, Karnataka (PRWEB) April 29, 2013
Everybody love apps that allows to be more productive, take care of tasks quickly and effectively. But what's often overlooked is the real business value that they can provide in terms of productivity, access to work data on the go, and ultimately the potential to cut costs. With BlackBerry 10, it's easy to find, download and use the apps to help make work more effectively without compromising your ability to download and use personal apps and content. BlackBerry 10 with BlackBerry Balance makes it easy for business to deploy, manage and secure work apps, all from one place. By seamlessly creating a corporate app storefront, administrators can push and recommend apps, making it very easy to find and use them alongside personal apps on either company owned or personal devices.
Rorko Technologies will now offer Blackberry10 OS Mobile Application Development Services to its customers. BlackBerry 10 is redefining Enterprise Mobility Management by delivering comprehensive device, security and application management for BlackBerry, iOS and Android devices -- both personal and company owned. Administrators can manage all these capabilities from one intuitive central console with an easy to use graphical interface. BlackBerry 10 delivers the ultimate solution that satisfies organization's Enterprise Mobility Management needs whilst preserving personal use and privacy through BlackBerry Balance. Organizations can also deploy business applications and manage a corporate app storefront -- BlackBerry World for Work -- included as standard and from the same unified management console.
Rorko Technologies dives into the advantages of having an app used by businesses in their everyday work. It helps enterprise customers build and deploy applications for the blackberry platform. It provides hands on development working with customers to be successful. It breaks down the barriers with a totally integrated seamless experience. And that means customers can get more done, faster and smarter with every touch.
"UI and navigation experienced in blackberry10 OS is compared to none.It redefines creativity," said Arun Kumar , UI expert at Rorko Technologies.
BlackBerry10 OS empowers business users, helping them manage time, prioritize tasks. Where multiple devices, ownership models, applications and operating environments exist, BlackBerry Enterprise Service 10 perfectly balances end user and corporate needs to "keep business moving".
About Rorko Technologies:
Headquartered in Bangalore, India, Rorko Technologies is a web and mobile application Development Company, provides best in class services on website and mobile application development, and many more internet based services.
For more information: http://www.rorko.com/