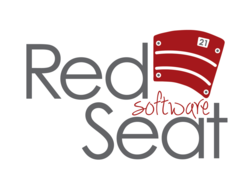 S-CONCRETE was designed with the purpose to be powerful and featured packed, but to be easy to use.
Grapevine, TX (PRWEB) April 30, 2013
Red Seat Software, a Structural Engineering Software Solutions Provider for S-FRAME Software, Inc. and Tilt-Up Design Systems, LLC., announced the availability of additional "how to" videos to augment their S-CONCRETE Design product for reinforced concrete beam design.
In less than 5 minutes, the viewer can readily see how quickly and how easily an engineer or designer can design, analyze, and code-check a reinforced concrete column or wall section. Following in the format created by the video containing reinforced concrete Beam section design/analysis, these two videos expand to the user the ease of use, along with the breadth of functionality provided by S-CONCRETE Design.
By starting with a predefined shape, such as an I-Section, an Angle-Section, or other common shapes within Column & Wall section design, one can assess how much, and where, steel reinforcement is needed for the top or bottom of the section, along with the amount of face steel needed along the sides of the section. Stirrup configurations, along with clip details are shown to be added by simply clicking on icons within the user interface. While all of these features are being created and modified, a constantly updated code-check indicator, based upon the concrete design code being used for the project, is showing the status of the design to the user. In addition, functionality is shown within the video on how loads can either be input manually into the user-interface, or can be imported from S-FRAME Analysis.
"The concrete design capabilities within S-CONCRETE incorporate not only design principles, but also state of the art analysis techniques," said John Parady, Principal at Red Seat Software. "S-CONCRETE was designed with the purpose to be powerful and featured packed, but to be easy to use. The trio of videos now available to the consumer allows anyone in the reinforced concrete section design field to be up to speed with the product in less than an hour with no extra training. This provides the ability to introduce a new product into a given project with little to no disruption to the project and yet add nearly immediate value to the people involved with the project."
The videos can be viewed online by visiting either S-FRAME Software's YouTube Channel at http://www.youtube.com/feed/UCqSUFw17CULKE6Kp1dYGmMQ or by visiting S-FRAME's website at https://s-frame.com/index_files/Demonstrations.htm.
About Red Seat Software
Red Seat Software is a distributor within the USA for Structural Engineering Software Solutions from S-FRAME Software, Inc., and Tilt-Up Design Systems, LLC. The solutions provide architects, designers and engineers with tools to help with the design and analysis of projects, along with the capability to design and generate drawings for on-site construction projects. The products are used in a wide range of industries, such as Oil & Gas, Commercial & Industrial Building Construction, and Transportation Infrastructure. Red Seat Software is an independently owned software distributor located in the Dallas/Ft. Worth, TX area. The mission of the company is to provide Structural Engineering Professionals with software solutions that are easy to use, accurate, and proven to add efficiency and value to structural engineering project workflows.