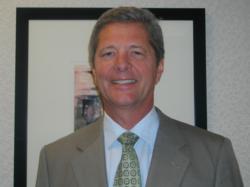 Houston is a wonderfully diverse and philanthropic city. I am proud of the Houston Saks team for their commitment to our customers and the community, and I look forward to being a part of such a dynamic store and city.
Houston, TX (PRWEB) February 04, 2013
Beginning Monday, February 4, 2013, Bobby Dees will take over leadership of the Saks Fifth Avenue Houston store located at The Galleria. As Vice President, General Manager, Saks Fifth Avenue Houston, Bobby will continue to lead a successful team and store that has been a devoted community partner since entering the Houston market in 1973.
Bobby is passionate about his store providing the best customer service, and can easily be found on the floor greeting and speaking with clients as they shop. Under his leadership, the San Antonio store has won the Saks Customer Service Award for the region for the past three years consecutively. Early in his retail career, Bobby was Department Manager and District Buyer for Gayfers Department Stores in Montgomery, Alabama. He accepted a position with Parisian as General Manager of their Birmingham, Alabama location and then joined Sears as General Manager for their Memphis, Tennessee store. Bobby joined Saks in 1998 as General Manager at South Coast Plaza. He was appointed to General Manager of the San Antonio Saks in 2001. Bobby received his Masters of Science degree in Criminal Justice from Auburn University.
Bobby and his wife, Weezie, are relocating from San Antonio and are thrilled to be part of such a diverse and beautiful city like Houston.
About Saks Fifth Avenue
Saks Fifth Avenue, one of the world's preeminent specialty retailers, is renowned for its superlative American and international designer collections, its expertly edited assortment of handbags, shoes, jewelry, cosmetics and gifts, and the first-rate fashion expertise and exemplary client service of its Associates. Today, Saks operates 45 full-line stores in 20 states, 5 international licensed stores, 65 Saks Fifth Avenue OFF 5TH stores and saks.com, the company's online store.
Saks Fifth Avenue is proud to be named a J.D. Power and Associates 2012 Customer Service Champion and is only one of 50 U.S. companies so named. Visit http://www.saks.com for more information.