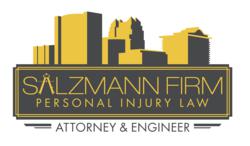 Ms. Belcher's work product is staggering
Orlando, FL (PRWEB) December 31, 2012
Billie Jo Belcher is the newest attorney to join The Salzmann Firm, a Personal Injury Firm in Orlando, Florida. Ms. Belcher worked as an Assistant Prosecuting Attorney at Lorain County Prosecutor's Office in Elyria, Ohio from May 2000 to June 2012. Before joining the Lorain County Prosecutor's Office, Ms. Belcher graduated from The University of Toledo College of Law.
Working as an Assistant Prosecuting Attorney for the past twelve years, illustrates Ms. Belcher's strong personality as well as her sense of dedication. Working to prosecute serious crimes is not an easy task, but Ms. Belcher's hard working nature and assertive attitude aided her throughout this position.
Ms. Belcher's work product is staggering. In 2008 alone, she wrote more than 160 search warrants, evaluated 47 diversion cases and monitored one wiretap case (her second in the last two years), which resulted in thirteen indictments. Through the wiretap case, Ms. Belcher prepared all of the search warrants, reported on a weekly basis to the court, prepared all of the requisite notification letters and maintained contact with the Attorney General's Office. In 2008, she has obtained three reversals of trial courts' rulings. She was also selected to file an amicus curiae brief on behalf of the Ohio Prosecuting Attorneys Association in the matter of State of Ohio vs. Sonny Hatfield, a matter from Ashtabula County, Ohio.
Ms. Belcher's impressive knowledge of relevant case laws helped her as an Assistant Prosecuting Attorney. She also possesses an uncanny ability to spot issues, marshal facts to support the State's position and present it in an organized, succinct manner. She won the statewide award of Outstanding Assistant Prosecutor, due to her ability to accept and overcome challenges, both large and small. Ms. Belcher was only the second person from the Lorain County Prosecutor's Office to win this prestigious award.
In addition to the immense work Ms. Belcher has produced, she also had the opportunity to appear before the Ohio Supreme Court for the first time on August 26, 2008, arguing the capital case of State of Ohio vs. Nicole Diar. Ms. Diar was convicted and sentenced to death for killing her three-year-old son, Jacob and burning her home to conceal her crime. Due to a sentencing hearing error, Ms. Diar was entitled to a new mitigation hearing where she accepted an agreed sentence of life without parole rather than a sentence of thirty years to life. The latter required Ms. Diar to publically allocute as to how she murdered her son, the exact cause of death was unknown due to the condition in which Jacob's body was discovered. Countless hours were spent in preparation for her appearance, which proved to be polished, professional and effective. Ms. Belcher also appeared before the Ohio Supreme Court on three other occasions between 2008 and 2010, something that many lawyers never have the chance to do.
Ms. Belcher has also spent a large portion of both 2007 and 2008 litigating a variety of legal issues, which have arisen in two pending capital cases, State of Ohio vs. Ruben Rivera and State of Ohio vs. Ronald McCloud. Attorneys for these two Defendants have challenged the constitutionality of Ohio's death penalty protocol, which resulted in extensive pretrial hearings on the matter. However, both of these cases are now closed. Ruben Rivera is serving a sentence of thirty-eight years to life and Ronald McCloud is serving a sentence of life without parole.
Ms. Belcher has worked closely with attorneys from the Ohio Attorney General's Office in an effort to preemptively address issues, which may later provide fodder for appellate courts. She coordinated with the Ohio Attorney General's Office until her departure from the office in June 2012 regarding appellate issues impacting capital cases across the State of Ohio. This effort was an attempt to effectively address appellate issues in capital cases to avoid death row inmates participating in a lengthy appellate process thwarting justice for the victims, their families, and the citizens of the State of Ohio.
Billie Jo brings a distinctive combination of legal skill and vibrant personality that has aided her in the twelve years she works as an Assistant Prosecuting Attorney. She works hard in every aspect of her career and accepts challenges that come her way, working with great determination to overcome and triumph in the end. Through her professional demeanor and loyalty, Ms. Belcher has earned the respect of many Ohio attorneys and judges, as well as her co-workers who can always count on her. Carolyn Salzmann and the team at The Salzmann Firm are proud to welcome Billie Jo Belcher.
The Salzmann Firm is located in Orlando, Florida practicing in areas of automobile and motorcycle accidents, wrongful death, medical malpractice, product liability, excessive use of force, premises liability, as well as slip and fall cases. The attorneys at The Salzmann Firm have significant trial experience in serious personal injury matters in addition to vast amounts of experience in commercial litigation matters.