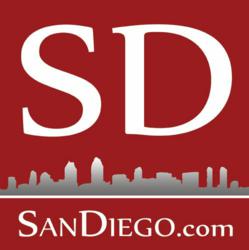 Local restaurants, hotels and attractions are all getting in on the fun to celebrate in style this Cinco de Mayo.
San Diego, CA (PRWEB) May 01, 2013
Just minutes from the U.S./Mexico border, San Diego has a thriving Mexican culture and is the perfect destination for a Cinco de Mayo celebration. Local restaurants, hotels and attractions are all getting in on the fun to celebrate in style this Cinco de Mayo.
So, where are the best Cinco de Mayo events in San Diego? From big parties to attractions with fun celebrations, these are the top places to celebrate Cinco de Mayo in San Diego:
1.) Old Town San Diego:
The biggest Cinco de Mayo celebration is in San Diego's Old Town where the entire area will be transformed May 4th and 5th, into a bustling party with live music, family-friendly fun and plenty of entertainment. Old Town is a San Diego attraction rich in history and known as the birthplace of San Diego. It's also home to popular hotels and delicious Mexican restaurants perfect for a bite to eat while enjoying the Cinco de Mayo festivities. One of the best hotels in San Diego, within walking distance from Old Town, is the Courtyard by Marriott Old Town where guests can be just minutes from the Cinco de Mayo action and enjoy amenities like free Wi-Fi, a swimming pool and on-site fitness center.
2.) L'Auberge Del Mar:
This classic beachfront hotel in San Diego is offering the Cinco de Mayo getaway package this year that includes a special Cinco de Mayo dinner for two. The on-site restaurant, KITCHEN 1540, is partnering with a well known Mexican-American wine maker for a dinner and wine pairing guests will love. The superb KITCHEN 1540 menu will be featuring cuisine inspired to Mexican street food and will be paired with delectable wines from Mi Sueno winery in Napa. The goal is to bring the Cinco de Mayo experience to the beaches of Del Mar with a four-course Mexican inspired menu paired with incredible wines on Sunday, May 5th from 5 - 8pm. The Cinco de Mayo getaway packages starts at $499 (includes two dinner tickets).
3.) Balboa Park:
May 5th at 5pm, there will be a free concert in celebration of Cinco de Mayo at Balboa Park. The beautiful Spreckel's Organ Pavillion will be infused by the sounds of Mexican culture presented by the SDSU School of Music and Dance. Tunes will include classics like La Bamba and La Bikina to get visitors in the mood for celebration and afterwards visitors can stroll the gorgeous grounds of Balboa Park or check out the local museums at this popular San Diego attraction.
Cinco de Mayo is more than just an excuse to drink margaritas, it's a time to celebrate Mexican culture in San Diego. So, book a stay at one of the top San Diego hotels and get in on all the Cinco de Mayo fun this year in San Diego!
About SanDiego.com:
SanDiego.com is an authority on vacationing in San Diego. SanDiego.com makes it easy and effiecient for users to book their ideal vacation in San Diego with helpful information, local knowledge and budget friendly promotional deals on hotels, activities, attractions and events. Carli Leavitt, the editor of SanDiego.com, is a San Diego native with a wealth of knowledge about local attractions, hotels, beaches and nightlife venues in southern California.