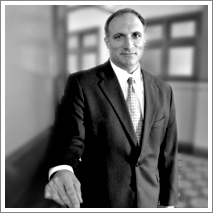 SAN MARCOS, TEXAS (PRWEB) April 25, 2013
A trial won by The Kyle Law Firm last fall has been named to Texas Lawyer magazine's Top Texas Verdicts and Settlements of 2012 list.
The case that earned The Kyle Law Firm's entry into this list, Sharron v. Hogan, took place last summer in the 349th Judicial District Court in Jeff Davis County, Texas, case number 2011-CV-2353. The San Marcos personal injury attorneys at The Kyle Law Firm represented a 35-year-old father who was hauling a trailer with four horses when a drunk driver, according to court records, crossed the center of the road and hit the plaintiff's vehicle. The firm's client required knee surgery and a four-day hospital stay after the accident.
The trial lasted two days and concluded with 55 minutes of jury deliberation, where the jury awarded the firm's client $987,000. According to Kyle, the defense's highest pre-trial offer was $125,000.
"I'm proud that this case has been recognized by Texas Lawyer magazine as one of the top verdicts of 2012," said Matt Kyle, the firm's founding partner. "This was an important case, both for my client and for Jeff Davis county."
To learn more about this case, visit The Kyle Law Firm blog.
About The Kyle Law Firm
The Kyle Law Firm is a personal injury and criminal defense firm in New Braunfels, Seguin, San Marcos and Austin, Texas. Matt Kyle, the firm's founding partner, has been representing clients in Central Texas for the last 20 years. He was named a Texas Monthly Super Lawyer in 2011 and 2012 and the firm has been chosen as a newspaper readers' favorite for Best Law Firm in New Braunfels three years running.
###