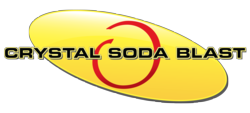 Crystal Soda Blast will be hosting an open house on March 5, 2013 to reveal their new Kent, WA offices.
Kent, WA (PRWEB) January 23, 2013
Crystal Soda Blast—a local sandblasting company—recently expanded into their new offices in Kent, WA. Opened in 2001, the company was previously located in Bellevue, WA but outgrew their space and found a 10,000 square foot office/yard space in Kent.
Crystal Soda Blast will be hosting a drop-in open house with a BBQ luncheon on March 5, 2013 from 11:00am to 1:00pm to reveal their new offices. Businesses large and small are invited to attend the presentation by the owners of the company, Kerry and Bryan Cordes. The presentation will cover the benefits of using sandblasting and other media to save money and the environment! The company's slogan: "matching the right media to the right job" has been their key to becoming experts in their field. The event is open to the public and folks are encouraged to visit their blog for updates on the open house.
Specializing in environmentally friendly media blasting—sand, soda, dry ice, lead abatement and more—Crystal Soda Blast has taken on some large and noteworthy projects such as the Chihuly Glass Museum (Seattle, WA), The Everett Clinic (Marysville, WA), and even the Southcenter Mall (Tukwilla, WA).