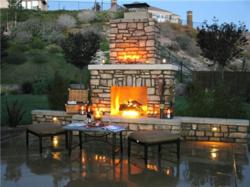 A new collection of articles and photos feature San Diego landscaping designs and ideas for coastal properties.
Calimesa, CA (PRWEB) December 20, 2012
New landscape design ideas from LandscapingNetwork.com, help consumers find the perfect landscaping style for San Diego area homes. A new collection of design articles and photos feature updated San Diego landscaping designs and ideas for coastal properties.
With a number of tourist attractions, like Sea World, the San Diego Wild Animal Park and others, San Diego has long been one of the country's premier destinations not just for visiting, but for living. This coastal Southern California area provides the perfect climate for dream homes, along with optimal landscaping opportunities.
San Diego landscapes are as unique as the attractions one will find in the area. Landscape styles range from sleek and modern designs to old-world Mediterranean looks. The Landscaping Network offers an extensive photo gallery featuring San Diego landscapes that include popular Spanish designs, Mediterranean, tropical, modern styles, and many more.
Also, the site offers an updated collection of articles detailing landscaping ideas and designs perfect for San Diego properties, including front yards and backyards. Get details on popular San Diego design styles, planting design, and local climate information.
For this information, and more on San Diego landscaping, and to find local San Diego landscapers, visit LandscapingNetwork.com.
Photos courtesy of Promised Path Landscape Inc in Chula Vista, CA.
About LandscapingNetwork.com
LandscapingNetwork.com works with a team of professional landscape designers and writers to bring together the very best landscaping resources and information available. Homeowners, landscape designers and architects, builders and more can also stay up-to-date through the site's extensive collection of articles, landscaping photos and videos on landscape design ideas, products and more.
For consumers ready to turn their landscaping design dreams into reality, the site offers an easy-to-use Find a Contractor directory to find local landscape contractors and designers throughout the United States and Canada.