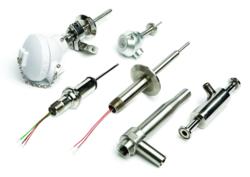 The New Series "S" Catalog Assists in Selecting the Right Sensor for Sanitary Applications.
Minnetonka, MN (PRWEB) April 30, 2013
Burns Engineering has released its updated Series "S" Catalog for temperature measurement in sanitary applications. RTDs and Thermocouple designed to fit most Sanitary Applications are highlighted. Multiple configurations and options allow for customization.
Updated content along with expanded sections for the Non-Intrusive products (SNx), Sanitary Thermowells (SWE and SWT), and transmitters designed specifically for the sanitary process environment, the Series S catalog is a valuable resource for Engineers and Buyers. In addition to the expanded content, the PDF Version has other user friendly features such as links to supporting documents that assist with configuration and provide more detailed product information.
Visit the Sanitary Products page to view the available configurations and complete specifications. Burns also offers customization of these designs to meet specific temperature measurement needs.
About Burns Engineering:
Since 1960, Burns Engineering has been an industry leader in the design and manufacture of temperature measurement products for the Process, OEM and Metrology industries. Products include RTDs, Secondary SPRTs, Thermocouples, Thermowells, Transmitters and NVLAP® Accredited Calibrations (Lab Code 200706-0). Learn more about Burns Engineering at http://www.burnsengineering.com or contact directly at 800-328-3871.