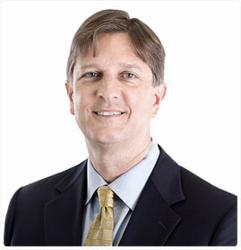 Most parents know that car seats are important, but many make unintentional mistakes in installing or using car seats, and they aren't even aware of it.
North Charleston, SC (PRWEB) October 04, 2012
As Child Passenger Safety Week came to a close, South Carolina car accident attorney Ken Harrell today commended the South Carolina Highway Patrol for raising awareness of an important issue - that child safety should always be a priority when driving.
"In representing car crash victims, our firm sees lots of cases where kids have been seriously injured because they weren't in safety seats or because the safety seats weren't correctly installed," said Harrell, managing partner of the Joye Law Firm. "Programs like National Child Passenger Safety Week draw attention to this issue and are so important in helping to eliminate these preventable injuries."
Child Passenger Safety Week is a program sponsored by the National Highway Traffic Safety Administration (NHTSA) and is designed to remind parents and caregivers of the importance of properly restraining children in vehicles. The intent is both to draw attention to the importance of using car and booster seats and to encourage their proper installation and use.
"Most parents know that car seats are important, but many make unintentional mistakes in installing or using car seats, and they aren't even aware of it. It is especially tragic when a parent who wants to protect his or her child fails to do so because car seats are so complicated," Harrell said.
According to an announcement from NHTSA, the five most common mistakes when using and installing booster and car seats include:

Positioning the harness straps that hold in the child in the car seat either too low or too high.
Failing to use the harness chest clip or placing the harness chest clip over the abdomen, instead of over the chest.
Installing the car seat too loosely, allowing for the restraint system to move more than one inch from side to side or front to back.
Allowing the harness to remain loose or allowing wiggle room between the strap and the child.
Placing the lap belt over the child's stomach, the shoulder belt over the child's neck or face, or otherwise improperly placing the seatbelt.
"Everyone who drives with small children in their vehicles should be aware of these mistakes and do everything possible to avoid them when installing car seats and buckling kids in," Harrell said. He reminded motorists to read the instructions that come with child safety seats. NHTSA surveys revealed that 20 percent of those who travel with children fail to read the instructions.
Help is available for parents and others who are concerned about whether their child safety seats are installed correctly. Local law enforcement officials will assist in installing and using their child restraint devices. In a recent article on News Channel WISTV 10 about South Carolina's efforts during Child Passenger Safety Week, Lance Corporal Brant Kelly of the South Carolina Highway Patrol (SCHP) reminded parents that there are Certified Safety Seat Technicians at SCHP headquarters.
Lance Cpl. Kelly also emphasized the importance of restraining children every time they travel in a vehicle, regardless of how short the trip is. He said that most South Carolina car accident fatalities happen within five miles of the driver's residence.
Echoing Kelly's warning, Harrell advised parents that "accidents can happen anywhere, at any time. There is no reason to take chances with your child's safety when it takes only a few moments to use a car seat or booster seat."
Unfortunately, even though parents make every effort to protect their children through the proper use of restraint devices on every car trip, injuries and fatalities may still occur. In many cases, these accidents happen because other drivers are negligent or reckless on South Carolina's roads.
If a child is injured as a result of a car crash caused by another driver, parents should contact a Charleston car accident lawyer for assistance in taking legal action. The at-fault driver could be required to pay compensation for the injuries he or she caused. That remains true even if a child was not properly restrained at the time of the crash.
"Parents should always exercise caution and use safety seats to protect their kids from injury. But no matter what happened before the accident, if another driver hurt your child, you need a legal advocate to help you to obtain fair and just compensation as allowed by law," Harrell said.
About the Joye Law Firm
Since 1968, Joye Law Firm has been fighting to help people throughout South Carolina with their legal challenges in a broad range of practice areas, including personal injury, car accidents, birth injury, brain injury, defective products, drug injury, motorcycle accidents, nursing home abuse, Social Security disability, spinal cord injury, traffic tickets, truck accidents, workers' compensation and wrongful death. The South Carolina law firm has offices in Charleston and Myrtle Beach and assists clients in areas that include Florence, Richland County, Orangeburg, Columbia, North Charleston, Mount Pleasant, Summerville and the Horry County communities of Conway and North Myrtle Beach. The firm's Charleston-area office is located at Northgate Office Building, 5861 Rivers Avenue, North Charleston, SC 29406 (local phone (843) 554-3100). Contact the firm by calling (888) 324-3100 or filling out its online form.