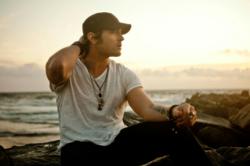 Stamford, CT (PRWEB) October 11, 2012
Jägermeister is proud to present JERROD NIEMANN's national tour, making a stop at The Palace Theatre in Stamford on Saturday, November 17, 2012 at 8:00 p.m. Tickets are on sale now http://www.SCAlive.org. Niemann's highly anticipated sophomore album Free The Music is in stores now and is garnering high praise from fans and critics alike. The 2012-2013 season is made possible through the generosity of SCA's Season Sponsors Seaboard Properties, Inc. and The Whittingham Family.
Jägermeister, the number 1 selling imported liqueur in America and the eighth largest selling premium spirit in the world, has a long history of supporting bands, both from a local level to national amphitheater acts. "From the first time I met Jerrod in Nashville, I realized his love for Jägermeister and knew this partnership would be a perfect fit," states Cliff Rigano, Director of Music Marketing for Jägermeister.
Jerrod Niemann is no stranger to success. Free The Music is the follow-up to his Sea Gayle Records/Arista Nashville debut Judge Jerrod & the Hung Jury, which debuted at Number 1 on the Billboard Country Albums Chart and yielded the platinum-selling Number 1 hit "Lover, Lover" and Top 5 single "What Do You Want." Niemann's sophomore album emphasizes the early instruments that have shaped the genre: acoustic guitars and bass, fiddles, and even horns.
"I'm so excited to be teaming up with Jägermeister. It's a perfect fit because we both come from German origins and both believe in the power of music," says Niemann, who, as a writer, has nearly 10 million albums sold to his credit. Niemann co-wrote one of Garth Brooks' biggest hits, "Good Ride Cowboy," and penned two others for the Country Music Hall of Famer, along with songs for Blake Shelton, Lee Brice, John Anderson and Jamey Johnson."
For additional information, visit facebook.com/jagerusa. For a full list of dates and more information on Jerrod Niemann, visit http://www.jerrodniemannofficial.com.
Tickets for JERROD NIEMANN on Saturday, November 17, 2012 at 8:00 p.m. are $20 (plus SCA handling charges) and are on sale now at http://www.SCAlive.org, charge by phone with major credit cards by calling the SCA Box Office at 203-325-4466 or in person at the Palace Theatre Box Office in downtown Stamford, CT. The box office is open Monday-Friday from 10am to 6pm.
For additional information visit the SCA website at http://www.SCAlive.org or call 203-325-4466.
About the Stamford Center for the Arts
The vision of the Stamford Center for the Arts is to be the regional arts center for exciting entertainment that enhances and enriches the cultural, educational, economic, and social life of the community. The SCA strives to achieve this vision by demonstrating integrity in all work and relationships, providing service and quality in all activities, fostering and promoting diversity of thought, ideas and culture, providing stewardship for the Stamford Arts community, emphasizing outreach in our community, and offering creativity in all endeavors. Major funding is provided by the Department of Economic & Community Development.
About Jägermeister
Jägermeister, which translates to "master hunter," is made from a secret recipe of 56 premium ingredients from around the world. This herbal liquor was developed for and dedicated to hunters that have strong bonds with one another, as authentic as the history and heritage of the brand itself. Today, Jägermeister is the #1 selling imported liqueur in the United States and one of the top shot brands in the world. Visit http://www.Jager.com, facebook.com/JagerUSA, youtube.com/strongerbond or follow @JagermeisterUSA on Twitter for more information. Jägermeister Herbal Liqueur is 35% Alc. /Vol. and imported exclusively by Sidney Frank Importing Company, Inc., New Rochelle, NY. JÄGERMEISTER IS DEDICATED TO MUSIC, NOT UNDERAGE DRINKING. SERVE ICE COLD.
About Jerrod Niemann
Sea Gayle/Arista Nashville recording artist Jerrod Niemann launched a trio of hits with his acclaimed album, Judge Jerrod & The Hung Jury, which included "One More Drinkin' Song," the Gold-certified "What Do You Want," and the Platinum #1 single, "Lover, Lover." Co-produced by Niemann, Judge Jerrod & The Hung Jury was one of The New York Times' Top 10 Albums of 2010 and featured Niemann as a writer on 10 of the 12 songs. Upon release, the album debuted at #1 on Billboard's Top Country Albums sales chart and remained the only major-label debut to hit #1 on the chart all year. Niemann has quickly become a fan and industry favorite, earning award nominations from the ACM, CMA, CMT, and the American Country Awards, while headlining his own shows and touring with such artists as Dierks Bentley and Brad Paisley. Jerrod co-produced and spent two full years recording his latest album Free The Music. On Free The Music Jerrod and his outside-the-box co-producer Dave Brainard utilized a mix of classic and cutting-edge technology, reinvented instruments, and adhered to a strict set of musical limitations creating an unconventional sound for the country format. Recently wrapping up the "On Fire" tour with Miranda Lambert and Chris Young, Niemann is performing dates at live venues, fairs and festivals across the country. For a full list of dates and more information on Jerrod Niemann, visit http://www.jerrodniemannofficial.com. Fans can also follow him on Twitter @jrodfromoz.
SCA CONTACT:
Elissa Getto, Executive Director – 203-358-2305 | egetto(at)scalive(dot)org
Daniel O. Sierra, Director of Marketing – 203-517-3420 | dsierra(at)scalive(dot)org
JÄGERMEISTER CONTACT:
Kate Laufer
Sidney Frank Importing Company
914-637-5752
klaufer(at)sidneyfrank(dot)com
JERROD NIEMANN CONTACT:
Ebie McFarland or Amanda French
Essential Broadcast Media
615-327-3259
ebie(at)ebmediapr(dot)com / amanda(at)ebmediapr(dot)com