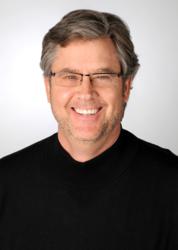 Lean and BIM (Building Information Modeling) lead to better houses, at lower prices to homebuyers.
South Lyon, Michigan (PRWEB) December 11, 2012
Industry expert and columnist Scott Sedam headlines a workshop for homebuilders and trade contractors on Lean Building and Building Information Modeling at the Hilton Indianapolis North Thursday, December 13 at 9:00 a.m. This workshop demonstrates how homebuilders can use current and developing technology to create 3-D models and virtual homes to better control costs, giving homebuyers more for their housing dollar, visualizing changes in three dimensions, and helping homeowners "see" their house before it's built.
The five year slump in homebuilding has left many builders with old systems and outdated methods while the rest of the world has surged ahead. In this workshop, a panel of experts from ITW Building Components Group, BuilderMT, CG Visions, Sales Simplicity and APEX Technology discuss real-world examples of how to use Building Information Modeling (BIM) to drive Lean practices in residential building.
Speaking at this workshop in addition to Scott Sedam, the leading expert on applying Lean Manufacturing Methods and Principles to homebuilding are a panel of topic experts, including Mark Sedar, Director of Sales at ITW for the Instinct Residential Construction System; Mike Kozlowski, President of Apex Technology & Engineering; Tim Beckman and David Bozell, Partners at CG Visions; and Ward Griffith of BuilderMT, a materials management system.
The panel discussion presents lean building practices that are saving significant cost for builders across North America, cutting-edge design philosophies, and new software processes that drive today's most sophisticated building strategies. Attendees will learn how to instantly improve quality, cut construction costs, and increase value for their homebuyers by collaborating across the entire building supply chain.
Nearly every industry around the world has been touched by efficiencies gained through Lean Manufacturing, and the expressions "Lean," "Lean Thinking," "Lean Methods," or "Lean Operations" have become widespread. They are only now being accepted within the homebuilding industry where a national focus for its importance in the country's economic recovery has created a new sense of urgency for efficient operations.
Lean does not mean cheap, nor is it a term for running a bare-bones operation. Lean has revolutionized a diverse range of companies around the world, though not yet homebuilding. Experts believe the residential homebuilding industry was actually doing too well before the recession; there was no need for improvement or efficiencies since homebuyers were buying everything in sight and prices continued to escalate. With the crash, however, prices fell, sales fell, and now there is a great need to build quickly, efficiently, and profitably at much lower price points.