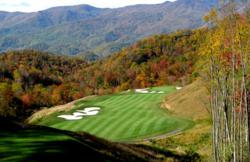 "Over the last year, our clients have invested over four hundred million dollars in retirement funds in the U.S. real estate market,"
Miami, FL (PRWEB) October 04, 2012
With the real estate market still in slow recovery, an increasing number of individuals have seized opportunities to purchase properties using an Individual Retirement Account (IRA). IRA Financial Group, the market's leading self directed IRA service provider, reports more than $450 million of IRA investments in real estate in the last 12 months.
The most pervasive roadblock facing current real estate investors proves to be a lack of available credit. As a result, many low-on-cash investors have sought alternative sources of funding. Self-directed IRAs have enabled thousands of investors to use their retirement funds to purchase real estate, tax-free. The IRS permits the use of retirement assets to buy real estate both domestically and internationally.
"Over the last year, our clients have invested over four hundred million dollars in retirement funds in the U.S. real estate market," said Adam Bergman, Esq, a tax attorney with the IRA Financial Group.
Self-directed IRA structures, like the real estate IRA, have developed into a valuable source of funding for real estate investors and as a result made a significant contribution towards strengthening the U.S. real estate market. Home purchases typically pump thousands of dollars into local economies as new owners often add new paint, carpet, appliances and roofs to their investments. This translates into job growth for related services.
"With the use of our self-directed IRAs, investors have side-stepped the tight credit markets by using their retirement funds to make investments," said Bergman. "One of the advantages of using a self-directed IRA to purchase real estate is that all income and gains generally flow back to the IRA tax-free."
The IRS also permits the use of IRA funds for other nontraditional investments such as tax liens, precious metals, private businesses, foreign currency, options and stocks.
The IRS has always permitted an IRA to purchase real estate, raw land, or flip homes. IRA Financial Group's true self directed IRA LLC solution involves the establishment of a limited liability company ("LLC") that is owned by the IRA (care of the IRA custodian) and managed by the IRA holder or any third-party. As manager of the IRA LLC, the IRA holder will have control over the IRA assets to make real estate and other investments tax-free and without custodian consent.
The IRA Financial Group was founded by a group of top law firm tax and ERISA lawyers who have worked at some of the largest law firms in the United States, such as White & Case LLP, Dewey & LeBoeuf LLP, and Thelen LLP.
IRA Financial Group is the market's leading "checkbook control Self Directed IRA Facilitator. IRA Financial Group has helped thousands of clients take back control over their retirement funds while gaining the ability to invest in almost any type of investment, including real estate without custodian consent.
To learn more about the IRA Financial Group please visit our website at http://www.irafinancialgroup.com or call 800-472-0646.