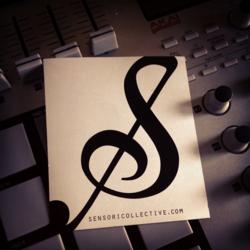 San Diego, CA (PRWEB) May 07, 2013
Three hip-hop producers are on a mission to unite the producer/beatmaker community in San Diego by providing a space to collaborate, experiment, share and learn from each other. San Diego is bursting with talent and the Sensori team wants to provide the resources necessary to further the movement and to strengthen and grow the community.
Sensori Collective will be a community-owned music space supported by memberships, with profits feeding directly back to the community to provide additional resources for members and to help organize events. Sensori will be more than just a workspace and plans to include lessons, tutorials and talks (which all members can contribute to and profit from) at the space as well as on their website.
The money raised from the Kickstarter campaign will be used to purchase music equipment and to rent and setup the physical space in preparation for their summer opening.
The Sensori team is inviting all to be a part of the movement and make this happen together.
Kickstarter Page: http://kck.st/11WcW9m.