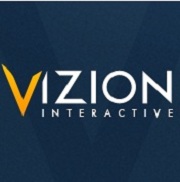 Toronto, Canda (PRWEB) June 11, 2012
Mark Jackson, CEO of Vizion Interactive and Josh McCoy, SEO Lead Strategist at Vizion Interactive, will lead a live workshop on June 13, 2012 during the onsite training portion of the Search Engine Strategies Conference in Toronto.
SES Toronto attracts marketers, executives, search and IT professionals for a two day conference and expo followed by hands-on training sessions. The workshop, Online Marketing Foundation – SEO, will cover the fundamentals of search engine optimization (SEO) and provide attendees with solid action items that can be implemented immediately. Lessons in site structure analysis, competitive analysis and keyword research will be covered. Other topics include on-page SEO, such as writing titles and meta tags, properly structuring internal linking, video SEO and image SEO. Off-page tactics such as link building will also be covered. Attendees will also be educated on best practices, the importance of local SEO and how to incorporate social channels for a diversified and natural SEO campaign.
Mark Jackson, CEO of Vizion Interactive, founded the company in 2005. He is a frequent speaker at SES and Pubcon. He authors an SEO column for Search Engine Watch and ClickZ Academy. He has also been interviewed several times by WebProNews. Jackson holds a bachelor's degree in journalism. Vizion Interactive is based in Dallas, TX with offices in Kansas City, MO and Clearwater Beach, FL.
Josh McCoy, SEO lead strategist at Vizion Interactive, also manages the Kansas City Search Engine Marketing Association, has a monthly SEO column on Search Engine Watch and is a contributor to SES Conferences and the ClickZ Academy. McCoy holds a bachelor's degree in communications.
Search Engine Strategies (SES) was founded in 1999 and is one of the search and social marketing event leaders in the world of digital marketing. Run by leading SEO and social practitioners, SES only invites the best of the best to speak at their conferences and expos. Topics covered include organic SEO, paid search, local search, social media marketing, email marketing, display marketing and overall business management. SES' expos usually cover the latest tools and technologies applicable to digital marketing. Business networking is also a huge part of the SES conferences and expos.
For more information about this event or to sign up, please see SES Toronto 2012. For more information on Vizion Interactive, please see SEO and Social Media Marketing from Vizion Interactive